A few areas to review and consider as you tighten your marketing strategy for the new year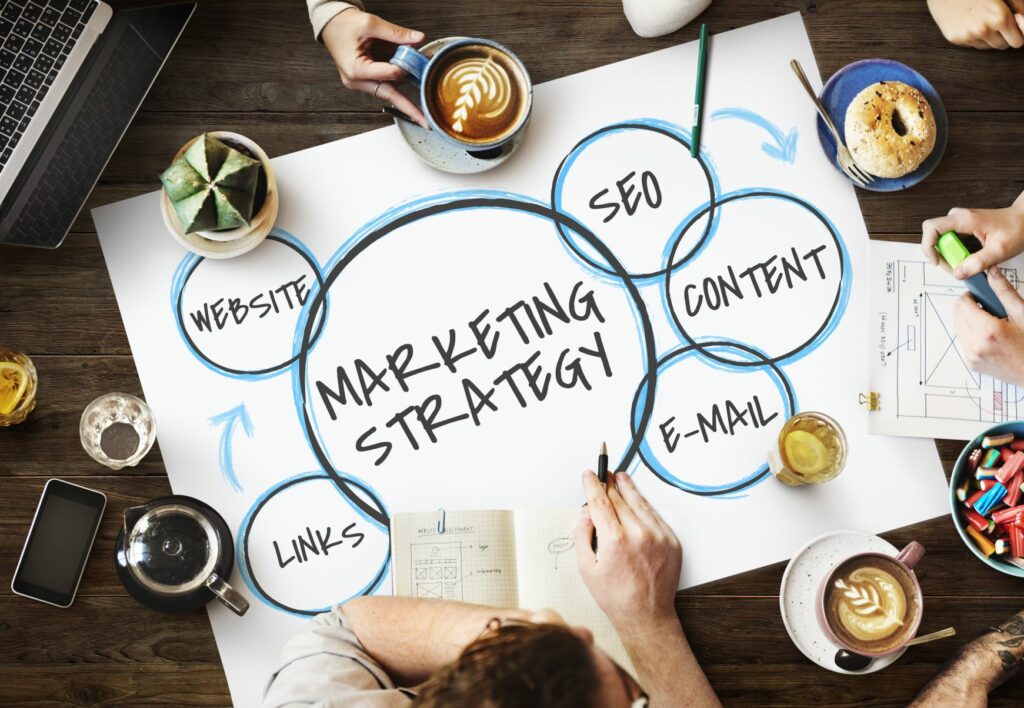 Last month, we reviewed a few (five to be exact) tips for boosting your holiday marketing efforts. And while the holidays are an opportune time to reach your target audience with the services and products that are at the top of their wish lists, the coming year will offer opportunities for expanding your reach and making meaningful connections with your current and future customers.
By now, you should already have a solid marketing strategy and plan in place for 2023, but it's never too late to take another quick review of it to make sure that you have everything covered. For this reason, here are a few areas to consider in order to meet some of the basics for marketing success:
Website – This one may seem obvious, but creating a website is not enough to get noticed. Take a little extra time to update copyright dates, team members, service items – really anything that may have changed or been added in the last year. Is your contact information visible? Are all links still functioning? Review every page for accuracy and remove or revise any outdated information.
SEO – If you are not familiar with "SEO", now would be a good to time to learn more about how it can benefit you. SEO is an important piece of your digital marketing strategy – SEO stands for "Search Engine Optimization," and it simply means the process of improving your site to increase its visibility when people search for your products/services. How are things looking on the backend of your website? Do your keywords and metadata reflect the latest, greatest, and most popular search combinations? By taking a little time to review and update your text, meta description tags, title tags, and keywords, you can increase your visibility for people who will be searching for your services.
Get Social – If you are not active on social media, there is no time like the new year to start. That being stated, you should be careful in choosing the platforms where you will be establishing pages/profiles. You will need to make informed decisions about how many profiles you can maintain successfully, and who will be managing posts and content. While many people make social media look easy, it is a time-consuming process if done correctly, and it requires thoughtful consideration of your audience, the type of content that is best for each platform, and how to effectively represent your brand. If you already have a well-established presence on social media, it is always good to review your strategy and measure the success of previous social media marketing campaigns to map out and modify your plan for the coming year.
Secure Reliable Leads – To keep business moving forward, you will need to cultivate and generate leads. Your sales team can always benefit from new prospects, and the growth of your business relies on new customers. For this reason, it is vital that you secure a method for attaining fresh leads. Services such as HBW, take the guess work out of lead generation by providing real data for the latest construction permits, as well as archived information to find clients who will need renovations and updates to their homes and properties.
Amp up Email – Just because social media has become a dominant player in the marketing game does not mean that email is gone for good. Actually, email marketing is still alive and kicking and it can be a great way to connect to those who are not on social media, as well as reinforce your message to those who stay connected with you in other places. What type of content gained the most "opens" and "clicks" in the previous year? During which dates/times was your audience most receptive? Are you emailing your audience too often, or not enough? There is much to be considered when making improvements to your email marketing campaigns, and often your email will help you build a following in other areas. Additionally, you should be exploring more ways to collect email addresses and build your list. Along with leads from HBW, you can invite new subscribers through partner sites, social media, and by offering valuable resources such as reports and whitepapers.
While the above listed areas are just a few of many to consider when developing a top-notch marketing strategy, your business (and sales team) will benefit from dedicating time to review and improve your current marketing plan to make 2023 a year of growth.
For more information on construction business marketing tips, stay connected with the HBW Blog.  To get ahead of construction activity and gain access to the latest permitting data in Florida, Texas, Georgia, Alabama and Oklahoma, contact HBW for more information on construction data reports and industry leads.