A few quick tips for improving your holiday marketing efforts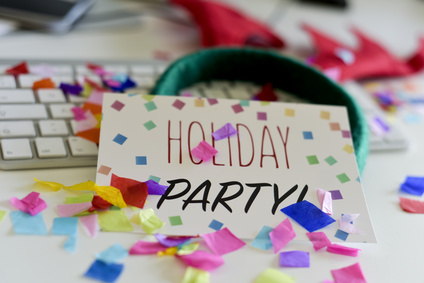 By this time of year, you are probably solidifying your marketing strategy for 2023, but don't let that stop you from making some last-minute improvements to close this year with a strong holiday marketing campaign. Yes, it's November, and we are already in "Black Friday" deals several days (and weeks) before that shop-till-you drop day has arrived. That being stated, holiday marketing isn't only about Black Friday.
Let's face it, for a contractor or home construction service provider, Black Friday doesn't provide the plethora of marketing opportunities that a product or storefront may experience. While you can certainly offer some specials such as free consultations or complimentary packages with services, the one-day event does not offer everything a contractor can use to gain visibility during this very busy time of year.
For this reason, here are a few fast and easy tips for boosting your holiday marketing in 2022:
Make an Impact – General messages and predictable holiday greetings have a high probability of fading into the holiday chatter that will be in everyone's news feed and inbox. To avoid being part of the mass communications, create content that is of value to your audience; such content could be anything from tips and tutorials that can make the holidays and gift-searching easier to unique home upgrades that can make homes welcoming to guests and the season.
Be Authentic – With the many automation tools available, it is easy to just let technology handle your campaigns for you, but you may want to hold on that for now.  To be unique, it is important that you add a personal touch that reflects your brand. Although automation saves time, it is vital that you are deliberate with your posts, customizing them to your audience and each distinct social network. Think about the events, services, and qualities that are unique to your business. Share what you and your staff will be doing for the holidays, photos from your holiday party, and annual company updates that include improvements and goals for the coming year.
Make it "Shareable"– From email marketing to social media ads, podcasts and posts, your campaigns must be easy to share; this can be done by adding social share icons to the top of your e-newsletters, encouraging shares and retweets, asking followers to tag friends, and keeping the main message at the front of the post so that it can be quickly and easily viewed.
Give Back – The holidays are a great time to show support for your community and shine a light on the efforts you make as a business to be socially responsible, and there is no better time than the gift-giving season to give back to those in need. From company volunteer outings to charitable contributions to local nonprofit organizations, giving back to the community is an important action you can take to be part of the holiday spirit in a meaningful way.
Spread Holiday Cheer – From your industry partners and suppliers to customers and community events, there are bound to be plenty of holiday conversations and posts being generated that relate to your business and service areas. Join the conversation by sharing/regramming/retweeting others' posts, as well as responding to customer feedback and industry conversations; offer your expertise, insight, and solutions that will meet customers' needs well beyond the holiday season.
For more information on construction business marketing tips, stay connected with the HBW Blog.  To get ahead of construction activity and gain access to the latest permitting data in Florida, Texas, Georgia, Alabama and Oklahoma, contact HBW for more information on construction data reports and industry leads.