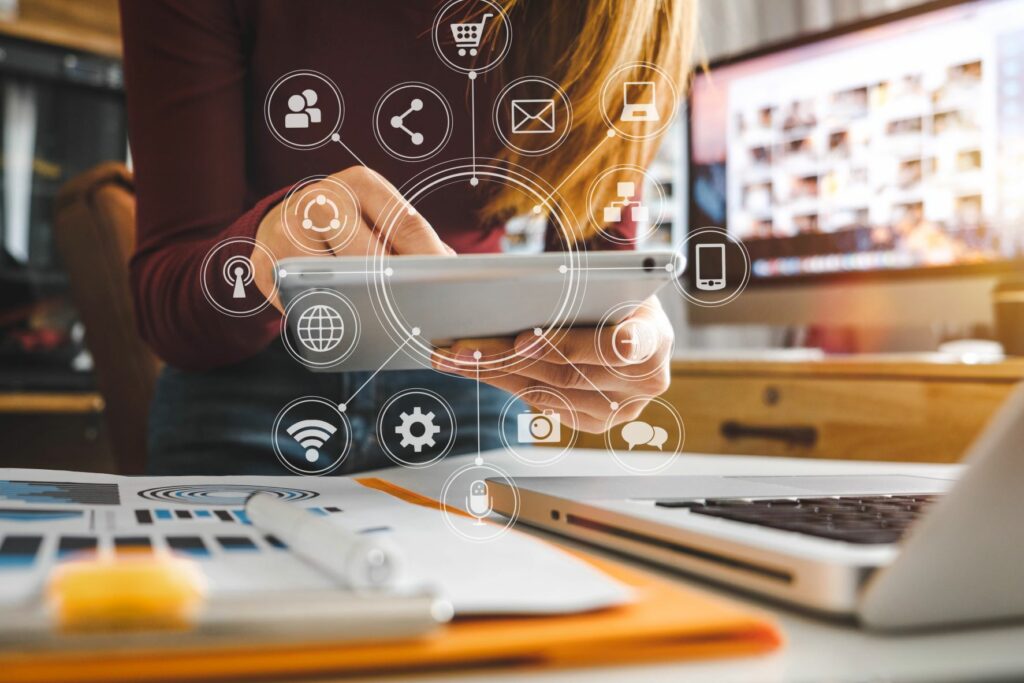 You don't need to be a marketing professional to know a thing or two about marketing to your clients. On the contrary, you most likely have some of the most useful insight on your target audience – as a business owner, you know your clients' wants and needs better than anyone else. You know the frequently asked questions, the greatest concerns, pricing challenges, as well as how to remain competitive in the market. The key to solid marketing is bringing all of that insight together to create a cohesive strategy that best reflects your brand and reaches your target audience.
Today, we are sharing five easy actions you can take on your own to improve your marketing efforts:
Optimize Your Website – Just having a website is not enough, especially if you created it some time ago. In order to make the most out of your website, you should review it to ensure that all information is up-to-date. Ways to contact you should be clear and visible on every page, as well as a call to action. Other pages and information to consider if you don't already have them is a request form for consultation, newsletter sign-up, FAQs section, and pricing or special offers for common services. Additionally, you should check that your website is mobile-friendly and that all of the most important information is visible and is optimized for mobile viewing.
Gather Testimonials and Reviews – While your website may already have a testimonials section, it is important that you continue to request and gather positive reviews and feedback. Share a link with every customer to post a Google review and have a survey ready to send at the closing of every project. The feedback received will not only strengthen your marketing efforts, but it will also provide valuable insight on your customer experience.
Create Email Marketing Campaigns – Email is still a viable way to reach customers, especially if done correctly. Always provide an option to opt-in rather than spam your customers and prospects, and be sure to acquire your leads from a reliable source such as HBW. Once you plan an email marketing campaign, use the tracking features to gain an understanding of what is getting "clicks" and the time of day when your audience is most receptive.
Engage on Social Media – Social media can be intimidating for many contractors, especially because there is often very little time to manage it. The truth is that the majority of your clients and prospects are on social media and will be highly influenced by the content and ads they see in their feed. According to Sprout Social, more than 68 percent of consumers have already purchased directly from social media and nearly all (98%) consumers plan to make at least one purchase through social shopping or influencer commerce this year. Those statistics can't be ignored, and it is a clear indication that your business should be active on social media. A good place to start would be to choose one or two platforms and create a schedule for posting a variety of content. Your strategy will continue to develop based on your engagement rates.
Improve SEO – While there are entire businesses dedicated to Search Engine Optimization, there are some things that you can do on your own to improve your local business search ranking. Start by researching and finding the appropriate keywords for your industry, specialties and service areas. From there, you should incorporate those keywords throughout the text and body of your website, as well as on the descriptions and titles of images and videos. Google takes in a number of factors when it comes to search rankings, so beyond the keywords, you will also want your website to be mobile-friendly, running on a reliable website builder/platform, and properly secured (SSL certificate).
Remember, your business and connections with your clients hold the key to understanding how to develop a successful marketing strategy. Continue to grow your network and nurture current client relationships, create and share engaging content, and you will be better positioned to attract and serve new customers.
For more information on construction business marketing tips, stay connected with the HBW Blog.  To get ahead of construction activity and gain access to the latest permitting data in Florida, Texas, Georgia, Alabama and Oklahoma, contact HBW for more information on construction data reports and industry leads.