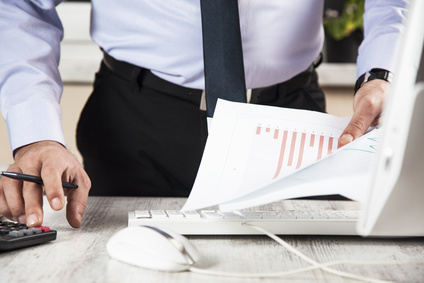 Readers who are already subscribers to HBW know the value of Construction Data Reports; the reports provide comprehensive data, covering all permits for new residential and commercial construction, as well as renovations valued greater than $25k.
Having access to the latest and greatest construction permit data offers subscribers construction leads that can be filtered to target construction project type, location, construction value and more.  And while the first and most obvious way to use such reports would be to gain access to the latest leads for your sales team, there is also much more to be acquired from construction data reports.
Here is a list of three more ways to use HBW's Construction Data Reports to benefit your business:
Market Patterns – By using HBW construction data reports to monitor trends and patterns in certain markets, you can identify areas where your services may be in high demand, as well as chart seasonal fluctuations, average construction value, and more.  This type of information is vital for a growing business to know the latest about its geographic target area and where the greatest potential for new projects exists.
Competition Statistics – Staying on top and ahead of the competition is valuable for any construction business, and builder summary reports by HBW provide subscribers insight into the competition's latest construction activity. This type of information is not only important for knowing what the competition is doing and where, but it also allows for you to know what your customers may be seeing and hearing in their service area. From the number of permits a competitor may have for a given period or area to the average value of their projects, builder summaries strengthen your understanding of the competition.
Historical Data – HBW offers a wealth of archived permit data on construction projects going back more than twenty years. In addition to being useful for understanding patterns and trends in construction over time, this type of information can be used for gaining access to the history of properties, enabling you to identify homes, commercial properties and pools that may be in need of your services.
While the weekly reports serve as a solid source for new construction leads, they can offer so much more.  And with access to the online database, subscribers can go beyond reports and search specific records.  From filtering by field to searching for a particular permit number, builder or physical address, you can pinpoint the information you need for any given permit or project.
For more information on construction business and marketing tips, stay connected with the HBW Blog.  To get ahead of construction activity and gain access to the latest permitting data in Florida, Texas, Georgia, Alabama and Oklahoma, contact HBW for more information on construction data reports and industry leads.