HBW metro areas that ranked as the top ten in a recent swimming pool value report by Redfin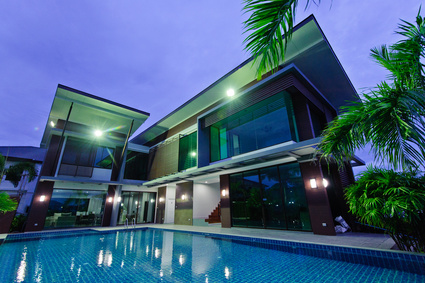 Every week, HBW updates its database with the latest information on new swimming pool construction (and other types of construction) in Florida, Georgia, Alabama, Oklahoma and Texas; and every month, HBW reviews and reports on the permit data to identify where new construction is booming (and shrinking) in the various territories covered.
The figures for new swimming pool construction for the month of March will be coming in the next couple of weeks (check previous blog posts for February), but until then, we turn our focus to the latest report from Redfin which listed the top areas for swimming pool construction based on the value of a pool, ranked by average premium per square foot.  To get to this figure, Redfin calculated the value of private pool construction as a premium to a home's sale price (per square foot).  The ranking is limited to metro areas that have a minimum of 5,000 homes sold in 2018 and where at least 2% of the homes sold had swimming pools.
The results reflected some of the areas covered by HBW as top places where swimming pools added significant value to a residential property.  While Los Angeles ranked #1 for having homes with pools selling for nearly $100k more than comparable homes without pools, various metro areas in Texas, Florida and Georgia also topped the list.  Here is look at where some of the metro areas covered by HBW ranked within the top ten of Redfin's report:
Austin, Texas
Just behind Los Angeles, Austin took the #2 spot for swimming pool value.  In Austin, pools were reported to add more than $50k ($52,228.18) to a typical home's value, and the average pool premium came in at $28.67 per square foot.
Fort Lauderdale, Florida
Another HBW area that made the top of the list for places where pools add a high premium is sunny Fort Lauderdale, Florida.  Located in the southeastern region of the Sunshine State, Fort Lauderdale ranked #5 as swimming pools added nearly $37,000 to the value of a home.  The average pool premium in the area was listed at $19.57 per square foot, and 45.6% of homes sold in 2018 had a swimming pool.
Tampa, Florida
The next metro area in Florida that made the top ten on the report is Tampa.  Coming in at #8, a pool in Tampa reportedly added a value of $29,611.08 to a median-priced home.  The average pool premium was listed as $17.21 per square foot, and in 2018, nearly 30% of homes sold had a pool.
Houston, Texas
The other Texas metro area that made the top ten of the list is Houston.  In Houston, a pool reportedly added $35,736.25 to the value of a median-priced home.  The average pool premium per square foot was $16.42, and out of the homes sold in 2018, nearly 17% had swimming pools.
To learn more about the latest swimming pool permit data in Texas and Florida, keep an eye on the HBW Blog.  To gain information on the builders, homeowners and permits for new residential and commercial construction activity in Florida, Georgia, Texas, Alabama, and Oklahoma, check out HBW for your copy of the latest construction data reports.