To get the most out of your LinkedIn profile, you should keep it current, active and take advantage of networking opportunities.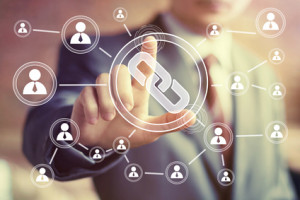 If you are an HBW subscriber, chances are that you have a list of leads ready for contact.  Once you make contact, your company will most likely be researched online by your prospective clients.  In previous posts, we have reviewed the importance of keeping your website and social media profiles up-to-date and on point.  One profile that may get overlooked is LinkedIn. As reported by Adweek.com, 81% of shoppers conduct online research prior to making a purchase.  In their research, your LinkedIn profile is likely to come up, and you will want to maximize every opportunity to connect and share your brand.
Here are 10 quick tips for making the most of your LinkedIn profile:
Profile Picture – Many of us appreciate our privacy, but when it comes to representing your business, don't leave your identity a mystery. If you don't already have a profile picture on your personal LinkedIn profile, now is the time to add one.  Although professional photos can certainly be worth the investment, don't be afraid to add your own headshot.  If you decide to take a selfie, be aware of your surroundings; a blank background is better than a car or bathroom, and professional attire is better than sunglasses and the beach.  Not into photos? Your company logo is an option as well.
Background Image – Just as you would on Facebook or Twitter, you can add a background image to your LinkedIn profile. Simply go to "Edit Profile" and click on "Add a background photo" at the top of your page.  To optimize viewing, your image should be < 8MB and sized to 1400 x 425 pixels. This image should be consistent with your brand, website and promotional materials.  Keep it simple and limit text to maintain a clean and approachable appearance.
Join Groups – There are a myriad of construction and home building groups to join on LinkedIn. Simply search for groups and companies of interest, and you will have what seems to be a never-ending list of news feeds and forums.  Groups are a great way to stay informed and add to conversations where prospects may be looking for home building advice.  With the groups being listed on your profile, it also shows visitors that you make an effort to stay current on construction and design news and trends.
Show Your Work – In addition to your experience, interests and certifications, LinkedIn makes it possible for you to share your work in the form of images, videos, articles and more. You can add media samples to the Summary, Education, and Experience sections of your profile, enabling you to share your latest new design, completed project or client presentation.  To learn more about adding media to your LinkedIn profile, visit the Help Center here.
Get Endorsed – As you may already notice in the "Skills" section of your profile, you can add skills for which you can be "endorsed". The first step is adding the skills.  You may be a jack-of-all-trades, but try to be specific with your skills as they pertain to your business.  If you have specialty training or services, make sure you narrow down your listed skills to those that are most important.  Although listing your skills will not guarantee endorsements, a good way to start is by endorsing others in your network; they may just do the same in return.
Interact – Beyond making connections and sharing endorsements, you will want to become active in your "network updates". This section is easily accessible on your home page and home icon on the app, and it allows you to see what your connections are reporting, sharing and commenting.  Congratulate a work anniversary, comment on a post, or simply share your own articles, links or media.  Your network can serve as a team in sharing your brand, and the only way to make it happen is to get involved and in the conversation.
Complete Your Profile – This is an obvious one, but I only mention it because it can easily be missed. Are your business statements and dates consistent with your website?  Have you added web addresses for your website, blog, Facebook and Twitter pages?  Is your company page linked to your personal page? Do you have all of your awards and certifications listed?  Have you added your latest publications?  It is worth taking time to review all areas of your profile that may need to be updated or completed so that a prospective client knows where to go and can easily access information about you and your company.
Export Connections – Don't limit contact with your connections to LinkedIn; you may have an opportunity to reach out to them via email or other. For this reason, export your connections to a file that you can use in other applications or a contact management system.  Simply click "connections" and the settings gear icon in the top right.  Just below you will find "Advanced Settings" where you can "Export LinkedIn Connections" to a .csv or .vcf file.  This is also a good practice for backing up your contacts.
Browse Privately – When browsing other companies and individuals, other members of the LinkedIn community may be able to see when you viewed them or their business. If you want to conduct research privately so that others are not alerted of your views, simply follow these guidelines to adjust your settings to best suit your needs.
Add a Badge – Once you have an updated and professional profile on LinkedIn, you will want to share it. You can easily create a unique badge that can be added to your website, blog and other profiles.  Click Here for more information on creating a badge to your public profile.
Although LinkedIn is just one of the many ways to share your business and brand, when used properly it can be a powerful tool in making connections and representing your company.  By keeping it updated and staying active in your network and related groups, you keep the doors open to new opportunities and strengthen your online presence for customers to come.
For more information on construction business tips and industry updates, stay connected with the HBW Blog.  To get ahead of construction activity and gain access to the latest permitting data in Florida, Texas, Georgia, Alabama and Oklahoma, contact HBW for more information on construction data reports and industry leads.