With the closing of summer and fall on the horizon, seasonal maintenance packages can be a great way to engage existing clients and open the door to new ones.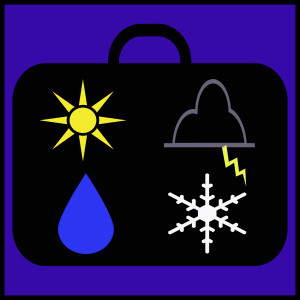 Last month, we explored seasonal marketing and how it can be a powerful tool in reaching your target audience.  As we already know, seasonal marketing can be a great way to open the door with a lead by focusing on services that are most relevant at a given time of year.  Taking it a step further, you may want to consider offering seasonal maintenance packages.  If you are not already offering preventative maintenance programs to your clients, you may be missing out on filling a gap in services.  In the same way that landscapers and pool builders may offer regular maintenance services post-install, home builders and remodelers also have the opportunity to provide maintenance packages to extend the life of their projects.
In addition to extending the life of your current projects, seasonal maintenance packages can be a great way to spark the interest of a new lead.  For HBW subscribers, new leads are generated every week, and the latest reports can be useful in reaching prospects with maintenance offerings early in the process.  Additionally, by using the HBW archives, subscribers can focus in on individuals who may not be ready for new services but have a roof or pool that are due for a maintenance check-up.  Seasonal maintenance packages are an easy way to reach both the prospects just breaking ground and those in the archives because both will find season-specific services useful.  For example, summer will be coming to a close soon, and it will be time for homeowners to prepare for fall.  New and existing construction can benefit from seasonal maintenance in order to prepare the property for the change in the climate and environment.  Here is a sample of seasonal maintenance services you may be in the position to offer in time for fall:
Foundation – Check for cracks and caulk in areas as needed (pipes/wires entry, windows, door frames, etc.)
Prepare for Storms – Storm windows and doors; screen removal and replacement.
Inspect Paint – Address peeling or blistering paint issues.
For Roofers – Inspect for missing or loose shingles or any weaknesses that could lead to future leaks and water damage.
Garage Door – Make sure seal is tight and weather-strip as needed to keep critters out and prevent drafts.
Check Gutters – Once the leaves have fallen, services like gutter and downspout cleaning can be useful, as well as inspection of joints and brackets. Old or damaged gutters should be replaced.
Driveway – Just as with the foundation, inspect for cracks and fill as necessary. With pavers, replace any loose, cracked or damaged bricks.
Lawn – Clear leaves, reseed patchy areas, deer-proof where appropriate.
Check the Deck – Inspect porches, deck supports, steps and railings; clean, repair and apply sealer as needed.
The list could go on, and every season provides another opportunity to reach out to existing clients and prospects with meaningful information and relevant services.  As with any new addition, you will want to make sure that you have the time and capacity to deliver those services in a timely manner and on a regular basis going forward.  Specific maintenance services may be applicable to just a season, but you should be able to offer it consistently in the coming years.  Seasonal maintenance can be a great way to fill the gap for crews between major projects, but it must be sustainable through your peak season as well.
Maintenance packages aren't just a great way to open the door to new clients and broaden your service offerings.  By providing maintenance on a home or related project, you are extending the life of your product and the life of your relationship with your client.
For more information on construction business and marketing tips, stay connected with the HBW Blog.  To get ahead of construction activity and gain access to the latest permitting data in Florida, Texas, Georgia, Alabama and Oklahoma, contact HBW for more information on construction data reports and industry leads.