With nearly 4,400 housing starts last month, residential construction in Florida has been consistent in June and July.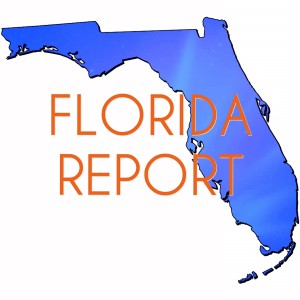 Last month, we reviewed the state of Florida's residential construction in June as well as through the first half of the year.  Taking a look at the latest for July, housing starts are consistent with June throughout the sunshine state. Aside from slight increases ranging from 3-5% in Jacksonville (5%), the southeastern (5%) and southwestern (3%) regions, residential construction is holding steady so far this summer.
In July, there were 4,395 housing starts and more than $1.2B in construction value on file for Florida in the HBW database.  Tampa continues to have a slight lead over Orlando for total housing starts (1,155 permits), while Orlando holds the highest total value in residential construction for the month (~ $320.6M).  Although the southeast region of Florida continues to rank at the lower end for total new housing starts, it continues to hold its value; with an average construction value in excess of $362k, Southeast Florida remains at the top for average value of homes constructed.  The Orlando area was next highest with an average value of $299,316, and the southwest region moved up one spot since June with an increase of approximately 13% for an average value of $278,105.
When reviewing top counties for residential construction throughout the state, Orange County of Orlando held tight at #1 and had the highest total number of housing starts (481 permits) and more than $160M in construction value.  The Tampa county of Hillsborough jumped up one spot since June to #2 with 406 housing starts and a total construction value in excess of $133.1M.  Although not on the top five list in June, Polk County (Tampa) and Collier County (SW) came in third in fourth in July with 338 new permits in Polk and 285 permits in Collier.  Not far behind and maintaining its position in the top five, St. Johns County of Jacksonville had 274 housing starts on file for the month.
Information utilized for the graphs and above listed figures for Florida residential construction was directly derived from HBW construction data reports. To gain access to the HBW database and receive custom and detailed reports on the latest residential and commercial building activity in Florida, Georgia, Texas, Alabama, and Oklahoma, please contact HBW for details.