Three easy ways to measure your social media marketing efforts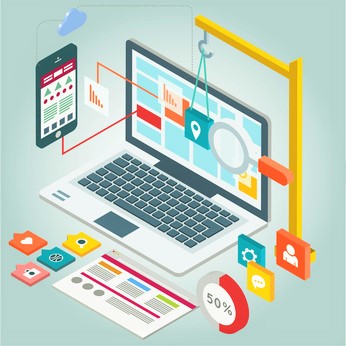 Anyone can try their hand at social media marketing, but how do you know if it has been a success? From the variety of networks to the ever-changing focus on content and analytics, it can be intimidating for most construction business owners, leaving them scratching their heads and wondering why they need to expend so much energy and time on it in the first place.
Some business owners simply want to have a "presence" on social media, and that works for the purpose of making yourself searchable and offering another line of communication, but some marketers want more in-depth information about how that presence is ultimately making a difference in attracting and converting visitors.  While tracking your progress in social media isn't everything, it is important, and there are numerous ways to gauge and engage your audience. To help you get started, here are a few focus areas and performance-based metrics that can help you determine what is and is not working in your social marketing efforts.
Tracking Content – By tracking content metrics, you have the ability to identify patterns. What percentage of your posts are videos, images, links or text, and what has been the most well-received?  You will also want to determine how much of your content is original and originates from you versus how much is cross-promotion and shares.  For example, testimonials, industry charts and graphs, outside publications and articles are all shared content that isn't original from your company but can help in connecting you to your industry and highlighting your knowledge of current trends and news.
Tracking Time – If you have ever started an email marketing campaign, you know the importance of time. There are certain days and timeframes where the probability of an "open" or "click" is at the highest point.  The same goes for social media posts.  By taking the time to track "time" you can gain a better understanding of the times of day you most often post to social media and when you are experiencing the highest levels of audience engagement.  If you haven't been able to determine a pattern yet, start testing by posting at different times to see if your engagement spikes or deflates.
Tracking Engagement – Audience engagement can be tricky. For example, you may find that you have great interaction by posting certain content on one network but completely flatline with the same content on a different network.  This isn't uncommon and usually worth looking into in order to ensure that you are still engaging the "right" audience.  To simplify the process and focus, the main areas for engagement metrics include:

Number of retweets, shares, etc.
Total number of comments
Amount of link "clicks"
Number and quality of "mentions"
Number of authentic DMs and messages
The list goes on when it comes to ways to measure your company and brand's success in social media, but if you don't have anything in place, tracking time, content and engagement is a good place to start.  Tracking metrics is a process, and results aren't apparent overnight.  The longer you monitor progress, the better you will get at recognizing patterns and developing new content that resonates with your target audience.
For more information on construction business and marketing tips, stay connected with the HBW Blog.  To get ahead of construction activity and gain access to the latest permitting data in Florida, Texas, Georgia, Alabama and Oklahoma, contact HBW for more information on construction data reports and industry leads.