Now that you have the leads, it is important to make contact with updated marketing materials.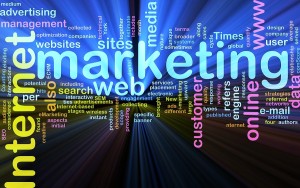 Busy home builders do not always have the time or the staff to constantly maintain marketing efforts.  Often, brochures can be in need of revisions and flyers can be outdated.  With the popularity of social media, it is easy to lose sight of basic marketing materials and miss out on other opportunities to connect with future clients.
Consider the "Rule of Three" which can be applied to so many different points of marketing.  When developing marketing tactics, three can be the key number in gaining attention of your prospects, without overwhelming them.  From three key services to three primary touchpoints, it is important to diversify your approach and marketing materials so that viewers and readers connect to the services you offer and want to learn more.
As HBW subscribers already know, thousands of new leads are added to the database each month.  With Florida experiencing a high for pool building last month and new residential and commercial permits available each day, it is imperative that you have marketing "literature" prepped and ready for distribution.
Before you grab a brochure and head to the printer, take a few moments to review your materials:
Take Inventory – Before you can begin developing new marketing materials, you must account for what you may already have in stock. Even if you are not currently using certain promotional materials in your marketing efforts, it will benefit you to do a little "digging" to find all pieces that have represented your company and brand.
Update – Along with appealing to today's aesthetics, you will want to make sure all brochures, postcards, flyers, etc. bare the correct contact information, logo and services. So often, companies will hold on to old material after they have eliminated a particular service or moved to another location; this is not advisable.  Keep a copy or two for archives and print new materials that are updated and accurate.
Stick with Your Brand – Your company may have taken on many faces over the years. Perhaps you have altered your logo or your name; maybe you have adopted a new style to create an eye-catching website.  Although it is healthy for a business to evolve over time, you will want all current marketing materials to reflect your business brand, colors and image of today.  This is not to say that the content and images should be the same across the board; rather, you should diversify your materials while being consistent with your brand and appearing to come from the same "family".
Know Your Purpose – Marketing materials should be developed for a specific purpose. Perhaps you want to produce postcards to reach out to your HBW leads who are just embarking on a new home build or a company that just broke ground.  Whatever the reason, be focused and clear on your audience and message. Don't create a tri-fold brochure or expensive glossy folders if you do not have plans to use them in your introductions, mailings or meetings.  Think carefully about the medium that best reaches your target audience and develop it.
Use Them – Don't create materials that you will not use or for the mere purpose of having them on hand. You don't want a box of brochures sitting in storage and collecting dust. Your company's promotional pieces are only effective when distributed.  Once you have defined your purpose(s), determine the best time and method for distribution.  If you don't already have one in place, a distribution schedule can be effective in ensuring the right materials get to the right audience at the right time. Having a solid contact management system in place will allow you to track your efforts and perform proper follow-up.
Once you have taken inventory of your marketing materials and defined your purpose, you will be ready to fine-tune and develop pieces that fit your marketing strategy.  By focusing on content that appeals to your target audience and represents your brand, you will have tools that can catch the eyes and interests of your future clients.
For more information on construction business and marketing tips, stay connected with the HBW Blog.  To get ahead of construction activity and gain access to the latest permitting data in Florida, Texas, Georgia, Alabama and Oklahoma, contact HBW for more information on construction data reports and industry leads.