From high-end pools throughout the state to Dallas dominating in starts, here are May highlights for Texas swimming pool construction.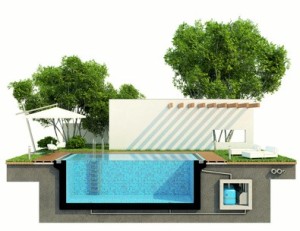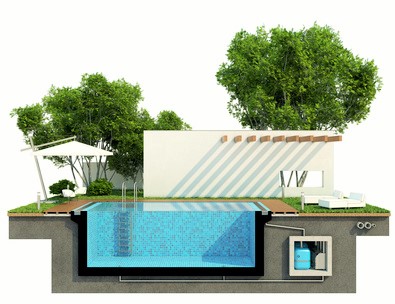 As reported last week, swimming pool construction is Florida was on a high in May.  With the uptick in pool permits in the HBW database, it is an opportune time to shift our review to other areas that are booming in residential and swimming pool construction.  For this reason, we took a glance at HBW's swimming pool permit reports for Texas.  With more 860 new pool permits and more than $40.5M in construction value, Texas saw its fair share of pool starts in May.
Out of the four major metropolitan areas (Dallas, Houston, Austin, San Antonio), Dallas dominated in total pool starts for the month; more than half of all new pool construction took place in the Dallas area, 542 new permits to be exact.  More than 40% of new pool construction in Dallas took place in Collin County.  Across the state, the counties with the greatest number of pool starts were widespread.  The top two counties were in Dallas – Collin County took the lead with 219 permits and more than $10.4M in construction, and Tarrant County was second highest with 126 permits and nearly $4.1M in total construction value.  Houston's Harris County was not far behind and in third with 107 pool starts and more than $6.5M in construction value.  Here's a look at the leading counties for total new permits throughout the state:
When looking at the average value of pool construction for the month, Austin and Houston were very close and led for average value (approximately $55k).  Although Dallas reigned in total pool starts, it held the lowest average value in new pool construction ($42,998).
From the hundreds of pool builders that were active throughout Texas in May, there were some standouts when looking at the average value of construction by builder.  Sandler Pools in Dallas was in the lead for total pool starts with 37 permits and nearly $1.8M on file with HBW for the month, while Classic Constructors of Austin took the top spot for average value of construction ($200k).  In San Antonio, CF Jordan Construction was second highest in the state with an average value of $189K.  Here is a look at higher-end Texas pool builders with average values greater than $125K:
Information utilized for the graphs and above listed figures for Texas swimming pool construction was directly derived from HBW construction data reports. To gain access to the HBW database and receive custom and detailed reports on the latest residential and commercial building activity in Florida, Georgia, Texas, Alabama, and Oklahoma, please contact HBW for details.