To reach your target audience, you will need to be specific and take advantage of local marketing opportunities.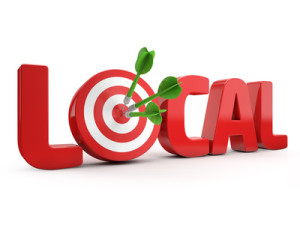 You are surrounded by a community of prospective clients.  They are your neighbors and the people that you see every day, many of whom are in need of and can benefit from your services.  HBW subscribers know how easy it is to locate community members who are getting started with a new home building project, as well as access the HBW archives to locate those who may be due for upgrades, maintenance and replacements services.  Contacting your leads is the obvious step in reaching your target audience; at the same time, you will also want to build brand awareness at a local level.  Tapping into your local community is a must for your marketing strategy, and there are many easy and effective ways to begin building your presence and gaining visibility for your brand.
Truth be told, not many home builders have the budget for major commercials and advertisements.  All of us would jump at the chance to have a major Super Bowl ad or a spot on prime time, but such expenses are simply not realistic for most businesses.  When it comes to reaching your audience, it is important that your marketing efforts are effective, affordable, sustainable and provide a clear return on your investment.  Here are few ways to develop your local presence and build brand awareness in your community:
Public Reviews – Don't underestimate the power of reviews. As reported by Entrepreneur, 80% of consumers read online reviews before visiting a business.  In addition to reviews that you have on your own website and social profiles, consider having your company listed on major review sites such as Yelp, Consumer Reports and Yahoo! Local Listings.  Chances are that your business may already be listed.  If not, claim your pages, add your business where possible and manage it; keep the listing current and respond to reviews (especially negative) in a positive manner.
Local Partners – Although you wouldn't want to partner with your direct competition, consider partnering with a local business that offers complementary services or products.  A landscape designer may want to partner with a local nursery or lawn care company, or a kitchen remodeler may want to partner with a local appliance store.  There are a variety of angles and options for the types of partners you may want to link with your business for the purpose of cross-promotion.  From shared website links and ads to co-producing local events, there are many opportunities to expand your reach while cutting costs in half.
Local Publications – In addition to your own company mailers, consider advertisements in local community magazines.  Many neighborhoods and private communities have their own publications that are read by thousands of households.  Choose a publication (or two) that caters to your audience, and look into ways that you can work with them; aside from regular monthly adverstisements, there may be opportunities for contributing an article or being featured in a local guide for home improvements.
Local Events – Get to know and get involved with your community.  Join your local Chamber of Commerce, attend meetings and serve as an active member.  Take part in and sponsor local events, fundraisers and community organizations.  Support education and families in the community by sponsoring a local soccer team or school event.  If your budget allows, consider producing your own event to launch a new product, location or service.
Local SEO – Along with your current Search Engine Optimization (SEO) efforts, you should add local SEO to your priorities. To get started, claim your Google My Business page.  Once you do so, choose the correct categories for your business, add high-quality and varied photos and real customer reviews.  Make sure that your company name, address and phone number is consistent across the board, from your Google listing, review sites, social media and website (on every page).   We've already touched upon the importance of local reviews and related third-party pages, and links from those sites can also be useful in being found in local searches.
By getting more involved in local events, partnering with local businesses and listing your business in major online review sites, you will gain more than just visibility with your target audience; by making new local connections, you can strengthen relationships with current clients and open doors to new opportunities to be part of and contribute to your community.
For more information on construction business tips and industry updates, stay connected with the HBW Blog.  To get ahead of construction activity and gain access to the latest permitting data in Florida, Texas, Georgia, Alabama and Oklahoma, contact HBW for more information on construction data reports and industry leads.