New residential construction in Texas appears to be at a good pace for the start of the year with Houston leading in January.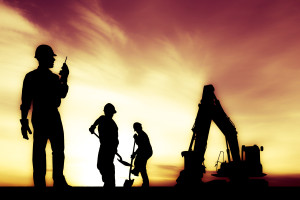 Texas housing starts took off at a solid pace during the month of January.  When reviewing the areas of Houston, Dallas, Austin and San Antonio in the HBW database, we found approximately 4,400 new residential construction permits on file for the month with a total value in excess of $1 billion.
Houston led with 1,958 housing starts and a construction value of approximately $387.8 million.  The average total value of new homes started in the area was just under $200k.  The majority of new residential construction took place in Harris County (1,050 permits – total value: $204.8 million).
Dallas was also off to a healthy start with 1,410 housing starts and the highest total value of all four areas ($444 million).  The average value of the homes started in Dallas during January was $315k which is significantly higher than the reported median home value of $134,200 for the area (source: Zillow Home Value Index).  According to a recent report by Zillow, Dallas home values have increased 16% over the last year and are expected to rise 6.2% in 2016.
Austin and San Antonio were third and fourth in total permits.  Nearly 750 new residential construction permits with a total value in excess of $178.5 million were added to the HBW database for Austin in January.  The average value of homes started in Austin exceeded $238k. San Antonio had close to 300 housing starts (primarily in Bexar County) for the month and more than $60.7 million in new residential construction.  The average value of homes started in San Antonio was just over $215k.
When narrowing our focus to counties with the highest levels of residential construction activity, the top five counties are in Houston, Austin and Dallas, with Harris County (Houston) being the most active in January.  As previously mentioned, Harris County had 1,050 housing starts with a total value of $204.8 million.  Collin County in Dallas was second highest for total new permits with 484 starts and nearly $151.3 million in total value.  In Houston, Fort Bend was third highest for new residential construction permits in January with 411 housing starts at a value greater than $68.7 million.  Travis County (Austin) was also solid with 396 housing starts and a total construction value reaching nearly $89.6 million.  Not far behind and with a greater total value, Tarrant County (Dallas) made the #5 spot for the month with 348 housing starts and a total value close to $96.8 million.
Information utilized for the graphs and above listed figures was directly derived from HBW builder data reports. To gain access to the HBW database and receive custom and detailed reports on the latest building activity in Texas and beyond, please contact HBW for details.