Financial support and resources for businesses impacted by the Coronavirus Pandemic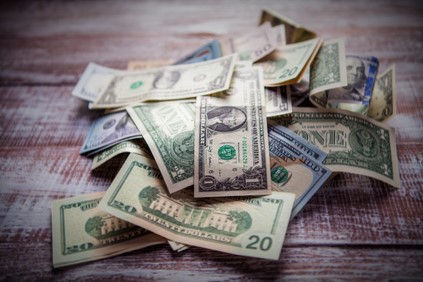 It is no secret that the U.S. (and other nations) economy is slated to take a major hit as a result of the coronavirus pandemic.  And while many businesses (especially small businesses) and employees are already feeling the strain caused by closures and shelter-in-place orders, the Federal Reserve Bank of St. Louis estimates 47 million Americans could lose their jobs (32% unemployment rate) by the time the U.S. economy gets a chance to begin the recovery process. For this reason, we are listing sources for support and financial assistance to provide relief during this challenging time:
To begin, let's take a look at the largest sources of coronavirus related funding available through the Federal government.  On Friday, March 27, 2020, the President signed into law the CARES Act, which contains $376 billion in relief for American workers and small businesses.  In addition to traditional SBA funding programs, the CARES Act established several new temporary programs to address the COVID-19 outbreak including Paycheck Protection Program, EIDL Loan Advance, SBA Express Bridge Loans and SBA Debt Relief.  Details and links to the above listed federally funded programs can be accessed here.  Additionally, it is worth reviewing other options including the Economic Injury Disaster Loans which offer up to $2 million in assistance to small businesses, as well as the Main Street Business Lending Program which is designed to provide loans to SMBs facing temporary financial difficulties.
In addition to the resources available through the Federal government, there are statewide and local resources that can be accessed for business support.  Based on the service areas covered by HBW (Alabama, Florida, Georgia and Texas) we identified the following funding resources:
Alabama: The Birmingham Strong Small Business Loan Fund 
Florida: Emergency Bridge Loan Program
Georgia: A $7 million coronavirus emergency fund that will allocate $1.5 million to small businesses.
While government entities are rolling out financial aid programs across the country, large corporations are also reaching out and lending a hand in keeping the U.S. economy afloat.  For example, Amazon created the Neighborhood Small Business Relief Fund which will provide $5 million of cash grants to small businesses with fewer than 50 people or less than $7 million in revenue. Facebook has also put a program in place in the form of $100M in cash grants and ad credits for up to 30,000 eligible small businesses in over 30 countries.  And the search engine giant Google recently announced its support for small businesses through a new $800+ million commitment to support SMBs, health organizations and health workers on the frontline of this global pandemic.
The list of support services and loan assistance programs is growing rapidly, and it is worth taking the time now to find the financial support model that is right for your business so that you can be ready to come back strong when the economy, and our communities, recover later.
For more information on construction business and marketing tips, stay connected with the HBW Blog.  To get ahead of construction activity and gain access to the latest permitting data in Florida, Texas, Georgia, Alabama and Oklahoma, contact HBW for more information on construction data reports and industry leads.