Ways to ensure that crews are maintaining social distancing and following CDC guidelines on the job site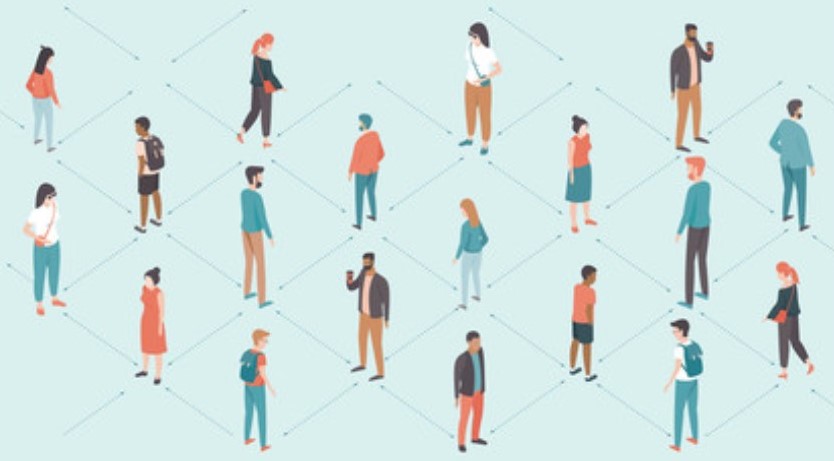 There is no way around it… The way that we live and work is changing due to the coronavirus pandemic.  While such changes in our day-to-day activities and business operations can cause delays both off and on the job site, it is important to begin putting the appropriate measures in place to ensure that you and your crews are following guidelines as per the Center for Disease Control.
While construction is not deemed an essential business in some areas, in many parts of the country construction is allowed and job sites are active.  Here are some resources to ensure that your crews are following the recommended guidelines and adhering to regulations in place as related to the coronavirus pandemic:
Is construction allowed at this time?  There are certainly strong arguments from various parties that are for or against construction at this time.  On behalf of the construction industry, the Associated General Contractors of America (AGC), an industry group that represents over 27,000 construction firms, is lobbying for all forms of construction to be allowed during the pandemic. That being stated, the types of construction allowed (if any) can vary widely from state to state, as well as by county and city.  The Department of Homeland Security designates construction as an "essential critical infrastructure workforce," but this guidance does not supersede state or local orders.  A good place to start is a construction status tracker or list to locate your state and determine whether or not your crews are allowed to be on the job site.  If so, you will also want to communicate this to your clients and publish information about availability and operations on your website/social media so that everyone is aware that you are "open for business".
Call-In Sick – While it is a given that sick employees should stay home, now is the time to reinforce the rule.  Although coronavirus is spreading through individuals who are asymptomatic, you should still screen and work on keeping anyone with symptoms at home.  From a cough and fever to simple "sniffles", be sure to send employees home with any signs of illness.  To reinforce it further and provide your clients with peace of mind, you may choose to have crew members take their temperature on the job site every morning.
Sanitizing, Social Distancing and other Precautions – IUPAT and the Associated General Contractors of America are advocating for extra precautions on job sites to help stop the spread of COVID-19: social distancing and the proper use of personal protective equipment.
Sanitizing is the easiest part of the safety plan to implement, as Purell (or similar sanitizers) and/or washing stations with soap and water can meet the need.  When it comes to social distancing and protective equipment, there can be some hurdles to overcome.
To begin with, most crews are not accustomed to spacing of 6 feet (minimum) between each other.  By placing markers for sections of the job or assigning each team member to separate sections, you can mitigate risks of close interaction.  There are also new apps/technology that can assist with keeping team members at appropriate distances such as Vinnie, a new app developed by Smarvid.io, that is able to determine when workers on construction sites have not been practicing social distancing.  Additionally, your teams should adhere to the guidelines of having no more than 10 people within the same work space/job site.  Yes, this will slow progress on many projects, but it is better than the alternative of suspending work or shutting the job down.
Finally, safety equipment can be a challenge at this time for a variety of reasons.  Obviously, the well-known N95 and similar masks that are required for healthcare workers should be reserved for and used only by those in the healthcare field.  Although N95 masks are one of the only masks on the market that have proven to be effective in protecting healthy individuals, there are other masks that can reduce transmission if "everyone" is wearing them.  In other words, you will need to approach safety as if everyone is infected so that when everyone wears a mask, nobody is able to transmit the virus through breathing, talking, sneezing, etc.  The CDC has referred to them as "face coverings" and noted that they may be fashioned from cotton or other cloth.
To access resources available for businesses to plan, prepare and respond to the coronavirus pandemic, visit the CDC Interim Guidance for Businesses and Employers here.  For more information on construction business and marketing tips, stay connected with the HBW Blog.  To get ahead of construction activity and gain access to the latest permitting data in Florida, Texas, Georgia, Alabama and Oklahoma, contact HBW for more information on construction data reports and industry leads.