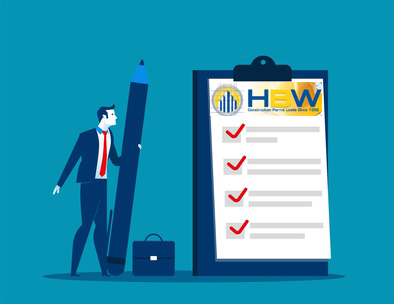 Whether you are a long-time subscriber or new to HBW, you know the power of having access to thousands of construction reports and permit data. With so much information and so many leads open to you, the next step is to use the data in a way that will most effectively and efficiently benefit your sales and marketing efforts.
For this reason, we have compiled a quick list of four easy ways you can use your HBW construction reports today:
Build Your List – Although this may seem obvious, construction permit data provides users with the most up-to-date information on any given property, in turn providing the most up-to-date leads.  If you are already an HBW subscriber, then you know the value of developing a strong list of leads.  Equally as important is making sure that you continue to have an ongoing source for fresh lead generation, as well as a management system in place so that you track your progress.
Go Back in Time – While construction permit data is the perfect way to gain insight into the most current property and owner information, it is also the best place to look back on the history of a property.  With HBW's archived permits going many years back in time, you can provide owners with information about the condition of their property and relevant services they may need to properly maintain it.  Many homeowners are unaware of which aspects of the property have aged out and the benefits that maintenance and upgrades can add to both their property value and insurance/liability.
Stay on Top of Competition – In addition to permit data, HBW offers residential builder summary reports.  These reports are useful in identifying leading (and really all) contractors in any given region throughout Florida, Texas, Georgia, Oklahoma and Alabama. The builder summary report will give you a snapshot of the new home builders' construction projects in your area.  In any given timeframe (of your choosing), instantly learn how many projects a builder has permitted, the average value of projects, and how they rank when compared to others. These reports are available for new home builders, as well as swimming pool builders, and serve as a tool for empowering your sales team with the knowledge they need to get ahead.
Keep an Eye on the Market – Market Stats reports provide users with a snapshot of the construction activity level in any given county, as well as a view of the market trend over the past year.  This type of information is useful in identifying and monitoring your target areas, as well as watching for developing opportunities within the market.
With reliable, up-to-date building permit data and other reports, you can easily establish contact with new customers, companies and expanding players in your area(s) of choice. Reports also allow you to identify exactly who the biggest and most active contractors are in a particular region, as well the types of construction projects that are taking place in your area.  By monitoring market stats, you will be able to better understand market fluctuations and areas with high and low construction volume from a monthly and annual perspective.  By having access to the latest construction data and trend reports, you open the door to opportunities for your sales team, as well as gain a stronger understanding of the market and demand.

For more information on construction business and marketing tips, stay connected with the HBW Blog.  To get ahead of construction activity and gain access to the latest permitting data in Florida, Texas, Georgia, Alabama and Oklahoma, contact HBW for more information on construction data reports and industry leads.