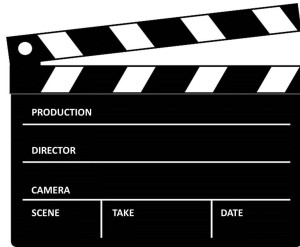 Most home builders have a limited budget for marketing.  From social media management and building online content to brochures and promotional flyers, there is only so much time (and resources) a small business can dedicate to developing quality marketing materials.
When it comes to creating unique content for websites and social network profiles and pages, videos are a great way to engage your audience. According to YouTube, the site has over a billion users, and "everyday people watch hundreds of millions of hours on YouTube and generate billions of views". Ads on FaceBook and Google have recently supported video content, as you can probably see from your own experience of having videos randomly appear in your "News Feed".  Video statistics released by Invodo for 2014 reported that nearly 52% of marketing professionals cite video as the type of content with the greatest ROI, and retailers noted a 40% increase in purchases as a result of videos.
So what do these statistics favoring video mean to you, the home builder?  If you haven't considered video as part of your marketing strategy, there is no time like the present.  There are various types of videos that you may want to develop, from promotional videos and before/after project displays to educational and explainer videos.
Explainer videos have gained popularity in recent years, going beyond simple self-promotion and providing insight to clients and prospects about what to expect and best uses of a product or service.  For home builders, explainer videos can be an effective way to demonstrate how your services work or best uses of your products.  In order for an explainer video to serve its purpose, you will want to focus on a topic, process or product that is of great interest to your current clients and your target customers.
Here are 10 easy tips for developing an explainer video that will boost your brand:
Timing – Timing is key when it comes to videos. First, you will want to make sure that you launch the video at a time relevant to the service you provide.  For example, if you have a new product launch, new installment method or technology that can save time and money, an explainer video would be a great way to bring attention to that particular service or item.  The second part of timing pertains to the length of the video.  As reported by Time Magazine last year, the average attention span of an adult is less than that of a goldfish (8 seconds to be exact).  For this reason, your video should be brief and only include the most vital elements for explaining your topic.  History of product use and other backstory is unnecessary and will most likely lead to one less viewer.  Save client stories and histories for your testimonials and "About" section.
Explain the Benefits – Don't limit your time to simply explaining your product or service; the viewer can get that from other links on your site. Instead, focus on the problem that you solve.  For example, show how a new window upgrade and install can save energy and protect the home from various elements, or demonstrate how a new flooring material lasts longer and can withstand wear and tear better than common flooring.
Compare – Once you explain the benefits of your service or product, take a moment to show why other solutions do not offer the same results. A side-by-side comparison image or a brief time-lapse video showing the clear difference and benefit of your install are great ways to get your point across quickly.
Set the Tone – Although you don't want to come across as a late-night infomercial, there are some aspects of infomercials that just stick. Try openers that set the tone similar to the way an infomercial gets your attention in just one line (i.e. "Tired of scratched floors?" or "Is your electric bill through the roof?"). Asking a question that your audience most likely asks themselves is an easy way to be relatable in less than three seconds.
Follow a Script – Although impromptu can lead to some interesting and sometimes buzzworthy pieces, improvisation is not worth the risk when it comes to an explainer video. Plan ahead with the key points you want to hit, and write a script that clearly communicates each point.  Keep in mind that the script will be spoken, not read, so choose familiar language rather than creating a thesaurus guided essay.
Stick to Your Brand – It may seem like a good idea to get a little edgy or try a new trend when creating a video, but the truth is that in the long run consistency with your brand and message will far outweigh any experiment in style. Your message, design, voice and keywords should complement and align with your brand and marketing materials.
Invest in Technology – By no means would I suggest that a home builder become a production company, but don't cut yourself short on quality of production. Hiring someone with a strong voice for the voice-over or a videographer to cover the lighting, recording and editing can be well worth the investment.  Limited budget? There are a number of freelance and student videographers who may suit your needs.
Call to Action – Just as with your website and web-based communications, a quick and clear call to action is a must. Incorporate a link to contact you at the bottom of the video that runs for the entire length of the video.  Make sure the next step you want them to take (i.e. "Get a Free Quote.") is accessible in the video, your message and your description.
Share – Your video is only valuable if it is viewed and shared. You must distribute the video and ask others to share it. Perhaps you want to add it to your website's homepage or related product page.  Ask partnering companies to share it if relevant, and make sure that it is a public video on YouTube, Facebook, Twitter and any other social networks that you deem appropriate.
Monitor – Once you have posted the video, make sure you have a way to track the number of views and shares it receives. Although you may not want to have those stats public, the information can be useful in deciding which video content is most valued by your audience and will serve as a guide for development of future videos.
Home builders looking to gain visibility can benefit from videos in a multitude of ways.  Along with engaging current customers and the target audience, explainer videos can display a home builder's expertise and help future clients gain a better understanding of how certain products and services can improve their quality of life.
For more information on construction business tips and industry updates, stay connected with the HBW Blog.  To get ahead of construction activity and gain access to the latest permitting data in Florida, Texas, Georgia, Alabama and Oklahoma, contact HBW for more information on construction data reports and industry leads.