Just like home building, website design requires plenty of planning and maintenance to serve its purpose now and in the future.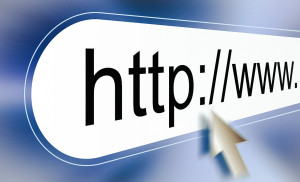 Whether you currently have a website or are looking to launch one, there are a few simple things to keep in mind to ensure you are getting the most out of your web presence.  Your website doesn't only serve as a way to be found on the internet; it is one of the first places your HBW leads will look to learn more about your company and services.  Even if you have a website manager who handles the technical aspects of your site, you are most likely responsible for website content.  In addition to reflecting your brand, your website should be user-friendly, easy to navigate and provide the information that your target audience will be searching.  Here are five areas to review when building a new website or simply making "renovations" to your current one:
Keep it Simple – Long gone are the days of lengthy "About" sections and a never-ending scrolling list of services. Consider this: The attention span of a human is only 8 seconds (source: The Telegraph), one second less than a goldfish, and our fast-paced digital world isn't helping.  Thanks to smartphones, scrolling news feeds and our on demand lifestyles, there is simply not enough time in the day for a visitor to sift through mountains of text. For this reason, make your website simple, fresh and clean.  Your navigation bar should be free of clutter, and your contact information and social links should be obvious and easily accessible.
Pay Attention to "Home" – Don't neglect your "Home" page; it is the one page that most of your site visitors will see, and it serves as both an anchor and front door to your business online. A busy first page can be cumbersome to navigate and too time-consuming for the reader to get to any other page.  Think of a driveway and entryway to a home – the more cluttered and obstructed in design, the more challenging it will be to enter the home.  The same concept applies to your opening page.  The home page should consist of the essentials including a clear headline and sub-headline, main call-to-action, visible navigation bar, supporting image and key features and benefits.  Other important information like resources, testimonials and product and service details should be viewable through other pages and links, easy to locate and one-click away.
Be Mobile – Almost every new website will have a mobile version, but what about the one you launched five years ago? If not up-to-date, it is possible that the site is not viewable from certain mobile devices.  Once you have a mobile version, you will want to test every page from both tablets and phones (ios and android).  The content should be formatted to fit a variety of screen sizes, and images should load properly.  Also, keep in mind that some viewers may still prefer the desktop version of your site, so offer the option to view the site on "Desktop Version" at the top and/or bottom of each page.
Be Unique – Don't limit your site by following a singular model. Although you should aim for simplicity in design, you still want to make a strong first impression.  Having a website that looks like everyone else, including your competition, offers less than a memorable experience for your visitors.  The more authentic your images and content, the better chance you have to stand out from the crowd.  Being unique can simply be attained by remaining true to your brand and offering images and videos that originate from your company.  Although stock images and video can be useful in some instances, when it comes to your website, your unique designs and offerings should be showcased in a framework and layout that is distinctive and reflective of your brand.
Track it – This one gets overlooked time and time again. Many small businesses may check how many "likes" or "followers" they have on social media but fall short when it comes to website visitors.  It's easy enough to gauge and analyze site visitor traffic by getting started with Google Analytics.  It is free and an important tool for monitoring visits and learning more about pages and content that are of interest to your audience.  It is also useful in tracking the impact of your marketing efforts including social media campaigns and any email marketing or other communications you may develop to reach your HBW leads.
Just like any home or property, a website requires upkeep and upgrades to stay current and in proper functioning order. Through appropriate maintenance and repair, your website will continue to have the curb appeal it needs to get the visits and prospects in the door.
For more information on construction business tips and industry updates, stay connected with the HBW Blog.  To get ahead of construction activity and gain access to the latest permitting data in Florida, Texas, Georgia, Alabama and Oklahoma, contact HBW for more information on construction data reports and industry leads.