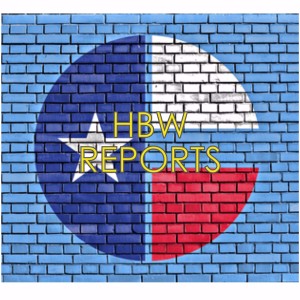 The stats are in for April, and Texas residential construction held strong for the month with more than 5,000 new permits on file with HBW.  Out of the nearly $1.2 billion in new residential construction occurring in Houston, Dallas, San Antonio and Austin combined last month, Houston led with the most housing starts (2,020 permits), while Dallas experienced the greatest increase in starts since March (+8%).  Across the board, every metropolitan area reviewed was slightly ahead of totals for March, and overall, there was more than a 3% increase in housing starts from March to April.
Earlier this month, Forbes reported on the nation's top 10 hottest markets for 2016 (as per Zillow), and Dallas took the #1 spot. According to the report, the Dallas-Fort Worth area is expected to see home values increase by 5.6% this year (source: Forbes). Consistent with the Forbes report, Dallas is also on top in the HBW database for highest average value in residential construction (~$293k – April). Additionally, the total value of residential construction in the Dallas area was the highest out of the four areas reviewed with more than $498M in April.
Average Residential Construction Value (April 2016):
Dallas – $292,532
San Antonio – $240,971
Austin – $228,562
Houston – $190,515
On the other end of the spectrum of average construction value, we have Houston. Just a few weeks ago, the Houston Business Journal cited the slump in crude oil prices as the cause for a drop in Houston's luxury home market.  According to the most recent data released by the Houston Association of Realtors, sales of homes valued at or above $500,000 dropped by 12.4% year over year in March.  Although demand for high-value custom homes has reportedly fallen in Houston, the area came out on top for total housing starts (2,020 permits) and was second highest for total construction value for the month (~$385M).
In Austin, new residential construction remained steady in comparison to March with just over a 1% increase in activity and a total construction value close to $207M.  Out of the 904 housing starts in Austin last month, more than half occurred in Travis County.
Finally, we took a look at San Antonio which had more than $106M in total construction value for the month.  Although the area had the least total new residential construction permits on file in April (441 permits), San Antonio was second highest for average value of residential construction (~$241k).  Nearly half of April's new residential construction took place in Bexar County – Bexar also made the Top 10 list for total housing starts.
Information utilized for the graphs and above listed figures was directly derived from HBW construction data reports. To gain access to the HBW database and receive custom and detailed reports on the latest building activity in Texas and beyond, please contact HBW for details.