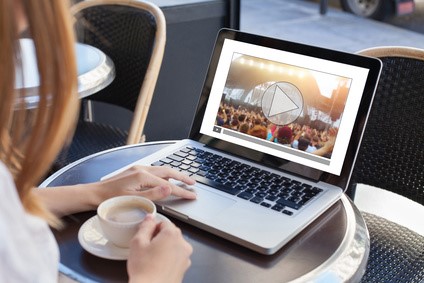 It seems as though just about everyone in the construction industry is looking for skilled professionals to join their growing workforce.  Let's face it, in the competitive industry of construction, it is can be challenging to find experienced, skilled and knowledgeable team members, especially for those who are within specialty areas of construction.  For this reason, it is important to diversify and adjust your recruiting efforts to attract top talent, and one of the easiest places to begin is your website.
If you do not already have a career page, start there. While job search engines, websites and social platforms are a given in recruiting, your own company's website is probably one of the first places a job seeker will look to learn more about your company and open positions. To make the most of this opportunity, your career page should provide more than just a list of jobs and descriptions – it should serve as an advertisement for your company to potential candidates. Just in the same way you update and improve your marketing efforts to attract clients, your career page should be updated and engaging to attract talent.
Here are a few tips to improve and develop a career page that will be worthy of a new resume:
Know Your Audience – It is important to know exactly what job seekers within the industry are searching for… There are a variety of areas that are important to address beyond the responsibilities of the position; such areas include:

Company reputation
Number of employees
Years in business
Remote work and flexible schedule options
Work environment
Compensation/bonus structure and benefits, etc.
The more informative and transparent you are in your page, the better.  And don't be afraid to be upfront about safety precautions you and your business are taking to address the most recent concerns related to COVID-19. 
2. Share Your Story – Your career page is a great place to share more personal information about your company to connect with candidates.  This is where you can share your core values and beliefs, company culture and the extra efforts you take to care for employees. You may also consider adding a video testimonial with your own employees sharing why they enjoy working for your business.
3. Give it Purpose – When you are creating or updating your current career page, you should focus on the primary purpose and objective of the page – to provide candidates with all of the information and guidance they need to make an informed decision.  Create a page that is user-friendly, easy to navigate and clearly states how candidates should (and should not) contact your company to learn more, submit a resume, and follow up.  By spelling out what to expect and explaining the hiring process, candidates can gain confidence in the application process, and you can eliminate unnecessary calls/emails regarding the status of an application or next steps.
Although there are a multitude of areas to address in a career page, from design to content, an employer can start by using their own experience as a guide – What would you want to see if you were applying for a position within your company? By considering the questions that job seekers would ask themselves as they browse your website, you can attract and inform candidates in a meaningful way, ultimately converting a job seeker to a new employee.

For more information on construction industry trends and business tips, stay connected with the HBW Blog.  To get ahead of construction activity and gain access to the latest permitting data in Florida, Texas, Georgia, Alabama and Oklahoma, contact HBW for more information on construction data reports and industry leads.