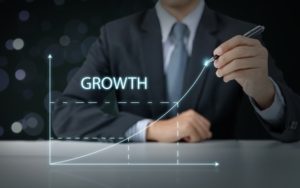 If you are like most businesses, you are planning, reviewing and approving budgets and projections for 2018.  No matter how busy you may be with home building and remodeling projects, this time of year is crucial to your success next year and in the years to come.  Sure, you could just run through the steps and increase your expected revenue based on your sales from last year, but if you do that, you simply won't be maximizing this opportunity for growth.
To put a solid and comprehensive plan into place, it will take collaboration from your team and an honest review of your business activity over the last 12 months.  Here are some easy ways to make the most of your planning sessions:
Review Your Successes (and Failures) of 2017 – It's easy to celebrate our successes, but very few of us want to revisit painful projects that closed in the "red". Nonetheless, such setbacks that may have transpired during the year should be used as opportunities.  Take time to revisit jobs where you fell short on profit margins, as well as those where you came in on time and under budget; assess the weaknesses and the strengths of each project.  Determine the factors that were within your control and can be improved upon and those that were out of your control and you can watch for in future projects.  To truly be successful, your business and practices must evolve in a way that reinforces the players, departments and practices that work and eliminates or navigates the obstacles that have interfered with progress.
Listen to Your Customers – Not all customers are created equal, and chances are you have had a smooth ride with some and challenges with others in the past year. In order to nurture current client relationships and better handle challenges with future customers, review feedback (positive and negative) from your customers. From your sales team to your site supervisors, have your team compile a list of frequent or common requests, issues and noteworthy feedback that were received over the last year.  You may be surprised by what you learn, and more importantly, your team can learn from each other through the eyes and ears of those you serve.
Listen to Your Team – Your sales teams are the ones with their finger on the pulse of your target market. While you may hold regular sales team meetings, the end-of-the year meeting should focus on reviewing your products and services and exploring possibilities for expanding your reach.  Your team can provide valuable insight on customer interests, popular requests that you may or may not have been able to meet, trends and tools and resources they may be lacking to close the sale.  This is also a good time to update and review prospect status reports, determine leads that are still viable and refresh the list with new leads such as those provided through HBW's permit reports.  Use this time to equip your team with everything they need to be confident and prepared to meet their sales goals in 2018.
When looking to grow and increase sales, you will want to cut away some time to review your current business patterns, apply customer input and team feedback to improve your offerings, project management and marketing efforts.  Before the holiday parties begin and employees catch flights to their vacation destinations, make time for sales and team meetings and honest evaluations that will enable you and your business to extend the celebration in the year to come.
For more information on construction business and marketing tips, stay connected with the HBW Blog.  To get ahead of construction activity and gain access to the latest permitting data in Florida, Texas, Georgia, Alabama and Oklahoma, contact HBW for more information on construction data reports and industry leads.