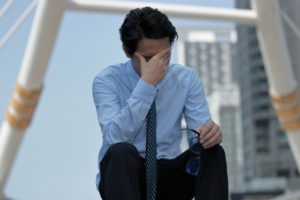 With the holidays, your team has most likely scheduled well-deserved breaks and vacation time throughout December.  And while they may become temporarily refreshed over the holidays, in order to retain employees, it is important to take proper steps to ensure they are refreshed throughout the year.  With technology, we are in constant contact with work by email, text and social media, and although this can be great for improving communication, it is also a great way to burn out your top performers.
Employee burnout and stress are on the rise and can be costly to individual health and healthcare in general.  According to Harvard Business School, the psychological and physical problems of burned-out employees costs an estimated $125 billion to $190 billion a year in healthcare spending in the U.S. The cost for your business can be far greater as high stress can lead to lower productivity and increased turnover. In order to reduce stress and prevent burnout, here are a few basic steps you can take to help employees find a work-life balance:
Time Management – Time management is one of the keys to success and productivity. That being stated, not everyone has the tools for properly managing their time which can lead to employees feeling overwhelmed and overworked.  Rather than pinpointing team members who are experiencing challenges with time management, be proactive by providing tools and guidelines for managing projects and office time.  This can be done through useful technology and training, as well as providing schedules for certain projects and meetings.  Your business and team should run on time and have realistic expectations for how long each project or daily task should require.  Don't allow meetings to run over, and don't accept habitual tardiness.
Use Your Talent – Using your top talent does not mean overusing them. It is easy to take those who are most capable and continuously task them with the most weighted priorities.  While this is usually done with the best intentions, it can chase your top performers out the door.  For this reason, be sure to use ALL of your employees and spread the tasks and priorities fairly across the team.  If you find that you have a small percentage of your team that you can trust to complete projects accurately and on time, then it may be time to reassess your players, provide training or bring new talent onboard.
Designate Decision Makers – Open and collaborative work environments are gaining in popularity and with good reason.  Teamwork is one of the building blocks of a strong team and company culture; at the same time, it can also lead to confusion when it comes to making final decisions or executing action items.  In any company model, it is essential that there be a few key decision makers.  Collaboration and group participation are valuable, but just be sure to assign leaders and decision makers within groups.  It is important that everyone contributes, but ultimately, there should be one leader in charge of the final decision and keeping projects and meetings on task and on time.
By providing guidelines for time management, designating leaders and ensuring equal distribution of tasks, your team will have a clear understanding of workflow within your business.  With clear and realistic expectations, employees will be able to achieve their goals and complete tasks in a way that reduces stress and provides balance both in and out of the office.
For more information on construction business and marketing tips, stay connected with the HBW Blog.  To get ahead of construction activity and gain access to the latest permitting data in Florida, Texas, Georgia, Alabama and Oklahoma, contact HBW for more information on construction data reports and industry leads.