A review of industry expos and conventions to consider adding to your calendar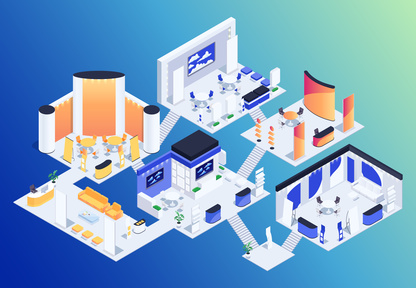 Every now and then, it is good to refresh and recharge, and when it comes to your business, a solid refresh may come in the form of an industry expo or conference. Such industry events give a chance for business leaders to gain new insight, resources, and networking opportunities.
As the final quarter of 2022 is just around the corner, we took one quick look at upcoming industry conferences and gathered a few to consider in the coming months.  Here are four upcoming industry conventions and trade shows that are on the calendar for late 2022:
FBMA Convention & Trade Show
Date: September 28, 2022
Location: Rosen Shingle Creek – Orlando, Florida
Details: The Florida Building Material Alliance Convention and Trade Show includes industry-wide exhibitors, hundreds of attendees, guest speakers, educational executive panel discussions and the opportunity to network.
Website: https://fbma.org/product/fbma-convention-and-trade-show/
ContractorCon
Date: October 6-7, 2022
Location: Hyatt Regency – Orlando, Florida
Details: Contractor Con is designed for commercial construction owners, contractors, and tradespeople. Through providing strategies, insight, and networking opportunities, the event is geared to help grow commercial construction businesses.
Website: https://contractor-con.com/
METALCON
Date: October 12-14, 2022
Location: Indiana Convention Center
Details: METALCON is the only global event dedicated exclusively to the application of metal in construction and design. It features innovative metal construction products and solutions, while connecting visitors with metal construction industry vendors and thought leaders.
Website: https://www.metalcon.com/
RoofCON
Date: November 6-8, 2022
Location: Orange County Convention Center – Orlando, Florida
Details: RoofCON is a roofing and solar conference that is a "no-pitch" conference which means nothing is sold directly from the presenters. From brand building to leadership strategies, the event features leaders to provide knowledge, insight, and training.
Website: https://roofcon.com/
For more information on construction industry updates and business tips, stay connected with the HBW Blog.  To get ahead of construction activity and gain access to the latest permitting data in Florida, Texas, Georgia, Alabama and Oklahoma, contact HBW for more information on construction data reports and industry leads.