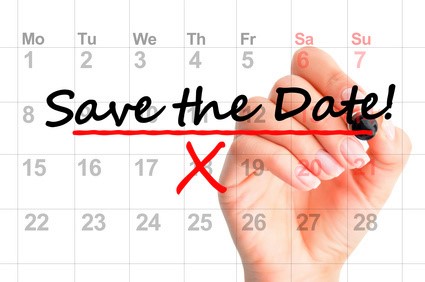 At the start of the year, we posted "Construction Industry Convention and Expos 2019" where we listed construction trade shows through the summer to help you plan ahead and secure dates for the first half of the year.  Now that we are mid-year, it is the perfect time to look at the coming months to assess if there are any other expos that would be a good fit for your business to round out networking and education programs that you have in place.
As previously mentioned in other posts, conventions and expos can serve a valuable purpose; along with having an opportunity to view the best and the brightest of the industry, industry events provide a multitude of opportunities to network, expand your knowledge and catch up on continuing education credits.  If you are a manufacturer or supplier and are looking to get the word out on a new product line or launch, it is the ideal time to put your new products in the spotlight, and connect with new and established customers with whom you may not have the chance to visit in-person on a regular basis.
The following is a list of expos and events to consider for the second half of 2019:
Event: Build Expo
Date(s): July 17-18, 2019
Location: Cobb Galleria Centre (Atlanta, Georgia)
Build Expo offers educational seminars and industry events throughout the U.S. nearly every month of the year.  The remaining events from July include locations such as Atlanta (July 17-18), Houston (August 14-15), San Diego (September 18-19), and Tampa (October 23-24).
Event: GlassBuild America
Date(s): September 17-19, 2019
Location: Georgia World Congress Center (Atlanta, Georgia)
GlassBuild America expects to house approximately 450 exhibitors, including everything from manufacturers and distributors to fabricators and retailers of flat glass and residential windows and doors. The event attracts a variety of attendees within the glass, window and door industries.  According to the website, 48 percent of attendees hold executive and high-level management positions.
International Pool, Spa and Patio Expo (PSP Expo)
Date(s): November 2-7, 2019
Location: Ernest N. Morial Convention Center (New Orleans, Louisiana)
According to the event website, this year's expo is expecting to draw more than 10,500 buyers from all regions of the United States and from around the world, including residential and commercial builders, installers, service professionals, spa dealers, outdoor living retailers, buying agents and other industry professionals.  As for education, there will be more than 45 speakers covering topics for every segment of the residential and commercial pool, spa, and outdoor living industries.
Event: Remodeling Show (co-located with DeckExpo)
Dates(s): November 6-8, 2019
Location: Kentucky International Convention Center (Louisville, Kentucky)
The tradeshow's frequency is annual, with the DeckExpo rotating locations.  Remodeling Show co-located with DeckExpo brings together thousands of remodeling and residential construction professionals from all over the nation to connect, learn, and elevate their craft.  The show is expected to have over 200 building product manufacturers, an in-depth educational conference program with business and jobsite training, and plenty of networking events to join.
Event: The Buildings Show
Date(s): December 4-6, 2019
Location: Metro Toronto Convention Center (Toronto, Canada)
The Buildings Show is listed as North America's largest event for industry products, services, educational programming and networking.  For just over 30 years, the event has brought together design, architecture, construction and real estate sectors.  New this year is the PropTech Expo, Buildings Connect, along with HomeBuilder & Renovator Expo and the World of Concrete Pavilion.  Buildings Connect provides a dynamic showcase of innovative technology directly impacting people, places, properties, portfolios, energy use and operational efficiencies within the built environment.
For more information on construction business and marketing tips, stay connected with the HBW Blog.  To get ahead of construction activity and gain access to the latest permitting data in Florida, Texas, Georgia, Alabama and Oklahoma, contact HBW for more information on construction data reports and industry leads.