A look at the highs and lows of luxury residential property sale prices in the U.S.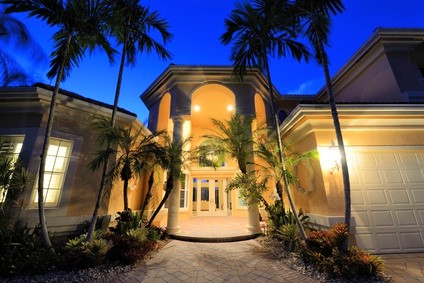 According to a recent report from realtor.com, home sales valued over the $1 million mark have experienced the deepest decline since 2010.  In March, such high value property sale prices were down 8.3% year-over-year in eighty-five luxury markets that were analyzed.
While high-end residential construction has seen a decline overall, thirty-five out of eighty-five of the markets reviewed actually experienced growth in luxury sales as of March 2019. Many of the growing cities are secondary markets, and according to the report, several have been experiencing at least 58 percent growth in luxury sales – Those areas include:
Westchester, New York
Plymouth, MA
Louden, VA
Honolulu, HI
San Luis Obispo County, CA
When looking at regions where HBW focuses its data reports, Florida had a few areas that reflected noteworthy growth (and declines) in luxury home sales:
Tampa – Tampa continues to grow both in new home construction and sales, and when it comes to value, home sale prices experienced a 13.7 percent year-over-year increase, with the entry-level price point landing at $731k in March.  In Pinellas County, luxury sales were on a high and reflected nearly a 47 percent increase from March 2018 to March 2019.
While Tampa stays in the spotlight, other Florida areas have experienced significant declines in luxury home sale prices.  For example, as of March 2019, home prices in Sarasota, Florida experienced more than a 14 percent year-over-year decrease, and Collier County reflected a nearly 2 percent year-over-year decline in price.
So, what are the most expensive luxury markets in the U.S.?  You can simply look to Northern California for the highest luxury residential property sale prices; the top five were reported as follows:
San Mateo, CA – Luxury Sale Price: $3,654,000
San Francisco, CA – Luxury Sale Price: $3,374,000
Marin, CA – Luxury Sale Price: $3,158,000
Santa Clara, CA – Luxury Sale Price: $2,835,000
Eagle, CO – $2,556,000
To gain access to the HBW database and receive custom and detailed reports on the latest residential and commercial building activity in Florida, Georgia, Texas, Alabama, and Oklahoma, please contact HBW for details.