A guide for using your HBW permit data and leads (Part I)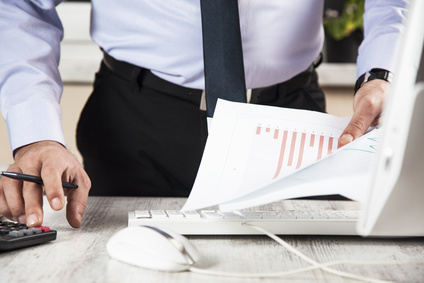 With the holidays upon us and the new year just around the corner, now is the perfect time for a little inspiration and focus for marketing efforts in the new year. Today (and in future posts), we are going to explore some of the best ways to utilize your leads and permit data generated from HBW.
If you are already an HBW subscriber, then you are probably well aware of the options you have for reports.  From building trends, quarterly and annual market overviews to regional and builder-specific reports, there are countless ways to work with the data to best suit your needs.
For this reason, we are starting with the basics in Part I to get you started in building your plan and map for using HBW's reports in the coming year:
Build a Database – While this one may seem obvious, it is important that when you build a database, you design it for long-term success. Your database is only as good as the information entered, and how well that information is managed and updated.  Whether you choose to use a popular CRM (Customer Relationship Management) System, or you build your own database internally, it should allow for live updates from your sales team, include a key and codes for status updates, and have the capacity to expand and grow with your team as you make progress.
Stay Updated – Storing contacts is one thing, but keeping those contacts updated and accurate is an entirely different ballgame. From new information received in HBW reports to feedback and actions taken by your team members, tracking activity and changes with your contacts is crucial for success. Whether there are changes to ownership and property status or service areas and customer relationships, all progress should be clearly tracked, updated and easy to identify and filter.
Understand Your Market – If we have learned anything from the last year or two, it is that things change, and sometimes those changes can be rather unexpected. For this reason, it is important to have your finger on the pulse of the market in which you are focused. By using historical data from HBW's archives and reviewing current permit data, you can begin to understand and even predict patterns in the market.  Through this practice you can identify where the demand is and will be for your services, the average value of construction in specific regions, leading competitors within any given area, fluctuations in the value of property and construction projects, and more.
While the above listed actions are just a few of the many ways to utilize HBW's construction data and building trend reports, they play an important role in understanding your target audience and market.
For more information on utilizing construction data reports and to gain access to construction business marketing tips, stay connected with the HBW Blog.  To get ahead of construction activity and access the latest permitting data in Florida, Texas, Georgia, Alabama and Oklahoma, contact HBW for more information.