A review of permit data for new swimming pool construction in the Metro Atlanta area through the first quarter of 2022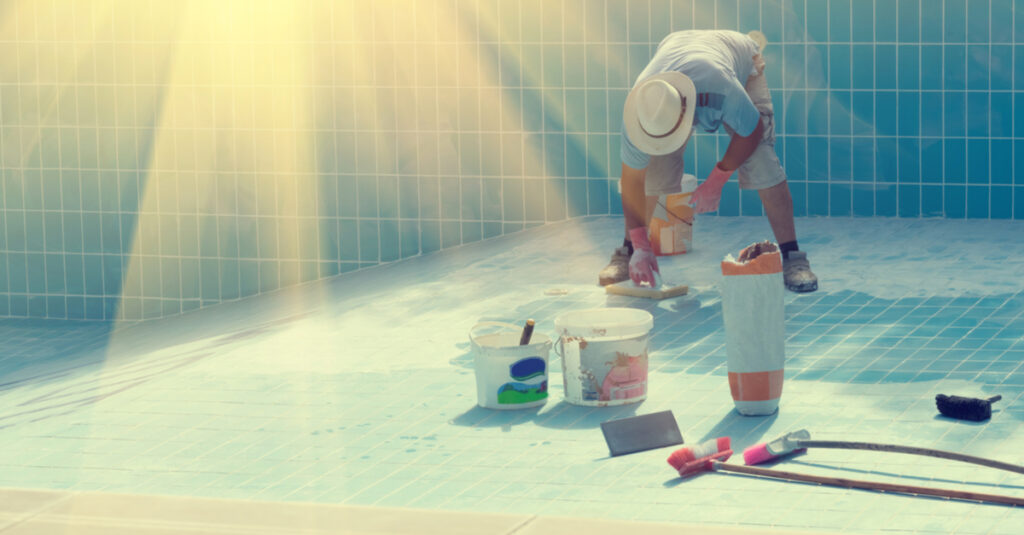 Based on HBW's latest Swimming Pool Construction Activity Trend Report for the Metro Atlanta area, new swimming pool construction had a slow start in the first quarter of this year.  From January through March 2022, there have been 1,043 new swimming pool permits added to the HBW database, reflecting a 9 percent decrease in new pool construction in comparison to the same period last year.
Out of the 24 counties that make up the Metro Atlanta area, there were several that carried the bulk of new pool construction activity; to be more specific, approximately 55 percent of all new swimming pool construction permits on record with HBW through Q1-2022 originated from the following five counties:
1-Fulton County (200 permits, 19% year-over-year decrease)
2-Cobb County (112 permits, 33% year-over-year decrease)
3-Cherokee County (102 permits, 13% year-over-year decrease)
4-Gwinnett County (81 permits, 30% year-over-year decrease)
5-Coweta County (76 permits, 21% year-over-year increase)
While there is a fairly significant difference when comparing quarterly (Q1) figures from 2021 and 2022, the truth is that it's still too early to identify any real patterns or set any solid predictions for swimming pool construction for the remainder of the year solely based on permit totals. After all, over the last two to three years, the leading counties of Fulton, Cobb and Cherokee have exhibited year-over-year growth in new swimming pool construction ranging from a low of 5 percent to a high of 75 percent. That being stated, it has been reported that supply chain issues are expected to continue through the year, as well as labor shortages and increased labor costs; while these factors will impact the pace of growth, new construction of all types will continue to be challenged.  With so many factors in play, HBW's monthly construction data reports and activity trend reports will be useful in informing subscribers of the most updated and current status of new construction and permitting activity in their area.
As always, HBW will monitor, collect and report new permit data, as well as add the latest permits to its database, enabling us to report on growth and construction trends as we move forward through the year.
Information utilized for the above listed figures for Metro Atlanta swimming pool construction was directly derived from HBW construction data reports. To gain access to the HBW database and receive custom and detailed reports on the latest residential and commercial building activity in Florida, Georgia, Texas, Alabama, and Oklahoma, please contact HBW for details.