With the New Year comes new resolutions and a chance to make business improvements that will count.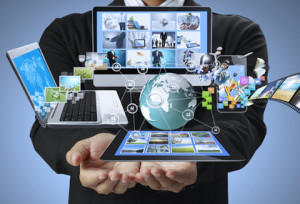 The New Year is just a day away.  With the holidays winding down and the parties coming to a close, business will be back to the usual pace.  The start of a new year provides a perfect opportunity to consider new goals, focus and technology that will result in increased productivity for you and your business.  For this reason, we compiled a list of technology and tips to help you better serve and meet the needs of your clients:
Customer Service – Partly because of technology, customers have learned to expect a certain level of follow-up and turnaround time. Your responses to inquiries should be almost immediate, and concern on the job or during the planning phase should be taken seriously and tended to without delay.  Your website should meet the highest standards of privacy and security, and functions should be user-friendly and easy to understand. This is not to say that you should handle each client with kid gloves, but by taking the time to automate your scheduling and appointment confirmations and provide a direct line/contact for communication, you will be closer to meeting the personalized and immediate service that will most likely be the expectation, not the exception.
Drop Dead Weight – Although you may be thinking this refers to staffing issues, it does not. "Dead Weight" can often exist in your business's process and procedures.  Are you holding more meetings than necessary?  Are your systems for internal communication cumbersome and time-consuming?  Take this time to evaluate how you manage data, share information to and from the job site and how your team reports on time and job results.  If more time is being dedicated to paperwork than with the client or on the job, your process may need to be streamlined so that you have room to grow in the New Year.  Take advantage of apps built for time logs, project collaboration and remote meetings. For more time-saving tips, check out October's post on Making the Most of Office Time.
Be Mobile – According to Google, "More Google searches take place on mobile devices than on computers in 10 countries including the US and Japan." Put simply, your site must be easy to access, view and navigate from mobile devices. The same goes for your marketing efforts. If you can only choose one (desktop or mobile), focus on developing your mobile-friendly site.  In April of this year, Google announced that it would use "mobile-friendliness as a ranking signal" in searches, essentially leading to mobile-friendly content taking priority in searches conducted from mobile devices.  To make sure your business makes the list, your site should be current and mobile-friendly. Don't know where to begin?  Check out Google's basics for a mobile-friendly site.  Also, consider developing your social media reach, and using cloud-based tools like Dropbox to make it easier for clients to access files and plans on-the-go.
Consider an App – Although it may not be in the budget this year, now is a great time to consider how a dedicated app may strengthen your business. First, you will want to make sure that the investment is worth the return for your particular business.  Apps can do everything that your website can do, along with offering a more intuitive and an easily accessible experience. From a marketing perspective, having an app listed in the Apple or Google Play stores gives you potential exposure to millions of people.  Once your app is downloaded, it opens the door to creating a relationship with user by "pushing" content and messages about your latest designs or products, as well as offering "app user only" discounts, sneak peeks and deals.  If your competition doesn't have an app and it proves to be useful to the client, developing one may be a valuable way to strengthen your competitive edge.
Get Social & Dynamic – In the coming year, your business will continue to benefit from a well-maintained social media profile. From Twitter, LinkedIn, FaceBook and Instagram, there are plenty of places to engage your audience and nurture your relationships with current clients. Dynamic content such as videos have been a given in marketing for some time now; just look at the statistics and nearly 5 billion daily video views on YouTube.  With Facebook making it possible for video ads and talk of Google having video-based advertisements showing up in searches (also see Google TrueView ads), you may want to consider adding dynamic video content to your marketing strategy.  As for your social media profiles, your videos can be useful in communicating your brand message and ensuring that your content is informative and authentic to your business.  If you are just getting started in social media, take a look at Social Media: It's Time for a Check-Up.
The New Year will bring plenty of opportunity and new technology for your business and the home building industry.  Rather than jump on every new trend, keep the fundamentals in mind and give careful consideration on how new technology and strategies will directly impact your productivity and bottom line.  Although new tech can be "cool" and exciting, new trends will come and go in 2016.  For this reason, take time to review your options and choose tools that strengthen your business functions, not just your business image.
For more information on construction business tips and industry updates, stay connected with the HBW Blog.  To get ahead of construction activity and gain access to the latest permitting data in Florida, Texas, Georgia, Alabama and Oklahoma, contact HBW for more information on construction data reports and industry leads.