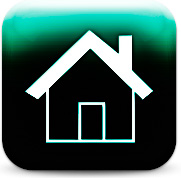 There are a number of home design and building predictions for 2016, and with so many theories, it can be a challenge to sift through it all and know what to expect in the coming year.  Predictions aren't always accurate, but as the old cliché goes, you can't know where you are going until you know where you have been.  For this reason, we are taking a look at the designs and features that were in highest demand in the last year. Thanks to sources like AIA's Home Design Trends Survey, and reports from Realtor.com and Zillow.com, we can gain helpful insight in what was abuzz and what was a dud in 2015, perhaps shining a light on home design trends to come.
Starting with the American Institute of Architects (AIA) and their most recent Home Design Trends Survey from Q3 of 2015, we have comprehensive and detailed tables that cover their Neighborhood and Community Design report.  In reviewing the charts, we notice that although there is a clear preference for simplicity, many traditional features remain popular.  Contemporary home design is a clear winner, with marked growth and interest in single-story homes, front/side porches, and simpler detailing and low maintenance materials for the exterior.  Although there appears to be an increase in metal finishes, there is a reported drop in upscale entry doors and exterior accent lighting which remains consistent with the "simpler is better" theme.
Another source for home design trends is Realtor.com.  In their recently released list of the 20 Must-Have Home Features of 2015, they tasked their team with reviewing millions of listings to identify the most commonly used phrases in home features. Their research went as far back as five years but resulted in a top 20 worth the read.  Although this list is not reflective of the latest trends, it is a solid source for understanding what features have been most often listed by home owners.
As for results, fireplaces took the #1 spot as it is featured in nearly 24% of listings.  Other ones that weren't a surprise were wood floors (15%) and granite countertops (13%).  On the other hand, carpeting (13%) being just 2% behind wood floors is eye-catching, but it is simply a reminder that this report is capturing data on features listed, not necessarily those features that are most popular.  Tile floor, although never at the top of listings, was considered to stay low but steady in warmer climates like Florida. Just as noted in AIA's report, data from Realtor.com's 2015 listings point to simplicity with emphasis on open floor plans (8%) and open kitchens (5.7%).
Finally and just released last week, we have a prediction for 2016 from Zillow Digs Home Trend Forecast (source: PR Newswire). The forecast was based on a survey of interior design experts and photos that are trending on Zillow Digs. In the results, we see that keeping it simple and natural in design remains consistent with other sources and reports. Getting straight to the predictions (drum roll please)… Top design elements were listed as follows:
Art deco-inspired patterns and shapes
Nubby Wool Rugs
Encaustic Tiles
Artisan Accent Pieces
The same report also noted designs expected to go out of style; those elements included mason jars, chalkboard paint and burlap.
By reviewing and analyzing industry patterns and staying abreast of new technologies, we can gain a better sense of what to expect in the coming months.  Although general industry trends are important indicators for what may be in demand, it is still essential that you perform a review of your own business patterns.  By understanding trends and product demand within your own business this year, you can be better prepared to meet the needs of your clients next year.
For more information on construction business tips and industry updates, stay connected with the HBW Blog.  To get ahead of construction activity and gain access to the latest permitting data in Florida, Texas, Georgia, Alabama and Oklahoma, contact HBW for more information on construction data reports and industry leads.