Although winter is upon us, swimming pool construction is active year-round in the Sunshine State, resulting in many new permits and leads added to the HBW database in November.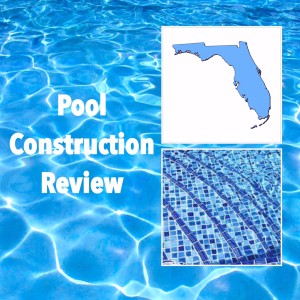 If you offer designs, services and/or products for swimming pool owners, you need to know where to find your customers. Along with pre-existing pools requiring maintenance and upgrades, targeting leads in new pool construction is a great way to start a client relationship early in the process and offer services that will meet their growing needs.
When looking for swimming pool construction leads in Florida, HBW offers a detailed database that provides both the latest and archived permit information on swimming pool and other construction.  In November alone, nearly 1,500 new swimming pool construction permits were added to the HBW database for Florida.  In reviewing Orlando, Tampa, Jacksonville, the southeastern and southwestern areas of Florida, the southwest portion of the state led with 463 pool starts, a slight increase (~2%) since October.  The southeast region was second highest for total starts with 329 new permits on record, while Orlando held close with 320 pool starts.  The Tampa area remained consistent for 3 consecutive months with 263 permits for November, while Jacksonville spiked back up since October by 10% with 107 pool starts.
By breaking Florida's swimming pool construction figures down by top counties, we notice that although a few counties remain standouts for total starts, there are also some newcomers to the Top 5.  Jumping from the second highest in October to #1 in November, Lee County (SW) saw a 15% increase in new pool construction with 164 starts on record and $6.6 million in total value for the month.  Palm Beach County (SE) dropped from #1 in October and holds #2 for November with 122 pool starts and nearly $4.5 million in total value.  Orange County in Orlando was #3 in the state with 107 new permits (total value: $5.6 million) for the month, while Collier County (SW) dropped one spot and was fourth highest in new pool construction activity with 96 permits (total value: $4.1 million).  Although not listed as a top 5 area for pools in October, Hillsborough County in Tampa was the fifth hottest spot for pool construction starts in November with 87 new permits on record and a total value of $3.9 million for the month.
When looking at swimming pool builders throughout Florida, there are few that have continued to drive the figures through both October and November.  All Seasons Pools continued to lead swimming pool construction with 76 starts for the month and construction ranging from Tampa, Orlando and Jacksonville.  Second highest for two consecutive months was Aragon Pools & Spas as it continued to lead the southwest region with 39 starts on file. Holland Pools of Orlando wasn't far behind with 31 new pool permits as it held onto third.  Although Atlas Pools of Central Florida was not on the Top 5 in October, it jumped to #4 with 25 starts in November, while Tampa Bay Pools dropped one spot and took #5 with 24 starts.
To gain access to swimming pool construction permit information and the lastest building activity and trends in Florida and beyond, contact HBW for more information.