The power of video in marketing is undeniable, and when using Instagram, there are a few ways to increase the likelihood of getting noticed.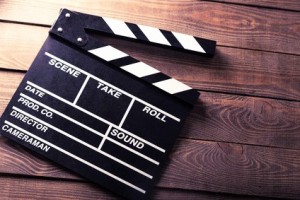 If you are already using Instagram, you have probably experienced the ease of use when sharing your latest designs and construction projects.  In just one click, you can post popular trends, designs in high-demand and seasonal discounts in the form of an image or video.  If you are new to the app/social platform, check out the previous post on "Instagram for Construction Professionals" to gain a basic understanding for how to get started and make the most of your profile.
When videos were first introduced on Instagram in 2013, more than 5 million videos were shared in the first 24 hours. Since the launch of videos, they have gained popularity on Instagram.  With more than 500M active users on Instagram (source: Instagram), it is definitely worth the effort to add dynamic content such as videos to your profile.
Earlier this year, Instagram beefed up the time frame available for video posts, more than tripling the length of time for video content. With duration ranging from three to 60 seconds in length, you have ample time to engage your audience and make the most out of your recording.
As construction professionals, we are simply not in the business of video production.  The good news: You don't have to be a professional videographer to maximize your time on Instagram.  Don't be fooled by the mega companies with equally massive production budgets – It doesn't require video teams and unlimited budgets to create an effective video. Here are a few quick tips for creating eye-catching videos on Instagram:
Have a purpose – By having a purpose, you are simply setting a goal. What is the purpose of the video?  Are you wanting to showcase your latest product, design or build?  Do you want to give a sneak peek into your company culture?  Maybe your clients are in need of a how-to on use or maintenance of your products or projects.  Whatever the goal may be, the tone of your video should follow suit.  Company culture may be a casual "day-in-the-life" of a key point of contact, while your instructional videos may have a more controlled and technical tone.  You will also want to set realistic and measurable goals on engagement.  If you are just getting started on Instagram, don't expect thousands of views on your first video. Building your audience will take some cultivating and time.
Tighten it up – You will need to be selective with content as you have a maximum of one minute to create and share your story. Think of the video as an ideal summary, capturing the most important elements of your message.  Plan ahead around projects or company events that you deem as video-worthy, and be clear on the angle you will take for each scenario.
Change it up – As with any video, you will want to mix things up a bit. From angles to a series of short clips, variety is key.  Viewers can become bored when viewing from the same angle, especially if it is just one person talking to the camera. Don't be afraid to use the filters on Instagram if they enhance the look of the video or add to the aesthetic.  Additionally, options such as time-lapse can be used to compress labor intensive and time-consuming installs into speedy and impressive 30-second start to finish pieces.  You may also consider slowing things down and using slow motion to best capture an otherwise quick step in your how-to instructional video or for a reveal and tour of your latest remodel.
Edit it – Although we sometime like our videos just as they were recorded, don't skip the editing process. There is always room for improvement, and with the multitude of video editing apps and software available, it really doesn't take much time to make some quick enhancements, trim and merge clips, add text or background music.  The newer iPhones are already preloaded with iMovie, and Splice (made by GoPro) and Magisto are free apps that are easy to download and use.
Communicate – Once your video is up, make sure to share it. You can direct your audience through your website, email blasts and other social platforms.  When a viewer makes a comment, be sure to recognize them and show your appreciation.  After all it is social media, so you will want to get social.  Your videos should spark conversations, and your company should be ready and able to respond and keep the conversation going.  In the unfortunate case of receiving negative feedback, don't ignore it.  Be sure to publicly communicate your willingness to offer solutions and direct support offline.
Video content enables you to move the viewer from one frame of a photo to a dynamic journey through your company and work.  Although it is easy to lean on Instagram as a second portfolio of sorts, taking advantage of the video capabilities can offer a unique perspective and viewing experience for your audience.  The right video at the right time can provide viewers with more information and examples of how your company can benefit them and meet their current home building needs.
For more information on construction business and marketing tips, stay connected with the HBW Blog.  To get ahead of construction activity and gain access to the latest permitting data in Florida, Texas, Georgia, Alabama and Oklahoma, contact HBW for more information on construction data reports and industry leads.