If you are not using manufacturers' rebate programs, you may be leaving hard-earned money on the table.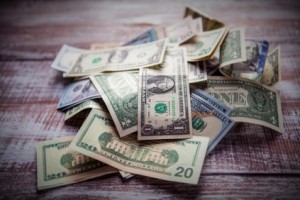 Working with manufacturers is a given when you are in the construction industry.  We often create long-lasting relationships with the companies that produce the materials we use and products we install, and over time, it is easy to get comfortable and overlook rebates and incentives that may be available.  As most of us are already aware, the manufacturers of products that builders use in homes and offices often offer incentives to encourage builders to recommend and use their products. Such incentives are usually available in the form of rebates to the home builder once the specific product(s) have been installed. Since you will be using the products, it only makes sense to be paid for your company and subcontractors to use specific products – Right?
Although this process may seem like a no-brainer, the truth is that many builders are not taking full advantage of manufacturers' rebate programs.  The process may seem intimidating or the builder may simply be unaware of the manufacturers' current rebate programs.  In many cases, the process can seem confusing, and builders may wonder why they aren't simply offered a direct discount in the price.  The truth is that such rebates and incentive programs are commonly used in the industry as it is the easiest method for the manufacturer to reward a builder since products are mostly sold through distributors.
Before you begin exploring the multitude of rebates offered to home builders, review any and all rebate programs in which your company already participates. Assess the value you're receiving per home and in total.  If you don't already make it a regular practice, this is also a good time to reconcile and make sure that your company is receiving the rebates that are due.  In other words, make sure payments haven't "fallen through the cracks".  It's easy enough to make the decision to sign up and commit to a program, but you should hold yourself responsible for seeing that it is followed through on all ends.
Once you have your list and confirm that there are no outstanding payments due, compare your list to other available rebates with manufacturers of comparable products.  You may find a number of programs that appear to offer more, but don't overlook working with your current manufacturers to see if they can offer other incentives.
Once you have performed a cross-comparison on current rebates you have with other comparable programs out there, take inventory of the products you are using where you are not collecting rebates.  Perhaps the manufacturer has an established rebate program of which you are unaware.  Check with the manufacturer, and if there aren't incentives available, it may be worth reviewing products and programs offered through other providers.
Locating, evaluating, and managing these programs can be time consuming, but in many cases, the effort is well worth the reward and shouldn't deter you from looking into rebate options. A builder's participation in rebate programs should not result in sacrificing quality or incurring increased charges on the front-end.  Ultimately, the right programs will lead to an increase in the bottom line and savings for both the builder and his/her clients.
For more information on construction business and marketing tips, stay connected with the HBW Blog.  To get ahead of construction activity and gain access to the latest permitting data in Florida, Texas, Georgia, Alabama and Oklahoma, contact HBW for more information on construction data reports and industry leads.