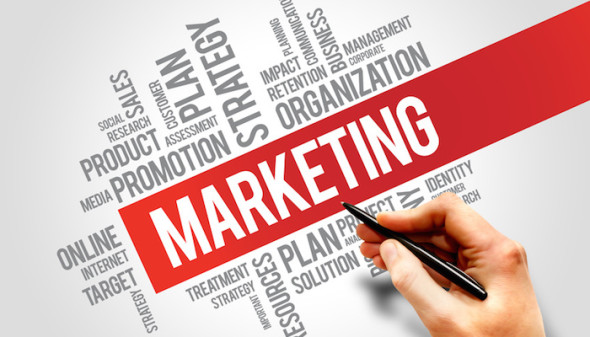 When following up with your HBW leads, chances are that you will be sending key information about your business and services their way. While an emphasis on social media and online presence is a vital part of your overall marketing strategy, printable and downloadable marketing collateral also play a major role in converting contacts into clients.
The question is less about whether you should follow up with print collateral and more about which marketing materials will be the most effective in any given situation. Should you send a product sheet, service outline, company overview, brochure? It is important to strike a balance between essential information and overload. This is where a one-pager (aka single-page flyer) comes into the picture.
A one-pager can refer to multiple types of informational or promotional flyers – From new service/product promotion to sales and product sheets, a single-page should focus on the most important content that you want to communicate. It may sound easy, but narrowing down your business, product/service, and core message to the key ingredients for a successful sale can be challenging. For this reason, here are a few easy tips to keep in mind as you develop the ultimate one-pager:
Keep it Concise – A single page should provide ample information without being text-heavy. By targeting key points of interest and condensing text, you are more likely to capture the attention of your reader. Unlike comprehensive brochures and lengthy presentations, one-pagers should be direct, to the point, and easy to read.
Catch the Eye – Now that you are not text-heavy, there should be room for an eye-catching image or two. The images that you choose should reflect the core message and add value to the page. In other words, don't just add an image because there is space for it. Additionally, being authentic is important, but if you don't have polished images or professional photographs of your own, consider using stock images.
Be on Brand – With the myriad of templates and design choices available, it is easy to want to step out of the brand box and get creative. And while creativity is an important component in designing your marketing materials, a cohesive message and staying on brand is vital to maintaining a professional presence and creating an impression that is unique to your business.
Have a Call to Action – What do you want the reader to do next? Having a call to action is a way to inform the reader of where to go next. This can be in the form of a one-liner such as "Book Your Free Consultation Today", followed by contact information. You may also consider adding a QR Code to make it fast and easy for the reader to take the next steps.
Define a Purpose – A one-pager has multiple forms and uses. Some purposes include a company proposal, product/service sell sheet, company overview, testimonials, infographics, etc. Rather than sending everything to everyone, it is important to share the information that will be of greatest interest to your prospect and meet their current needs. You can always share additional services and information with them later.
When reaching out to leads, a one-pager can be an effective way to get your foot in the door. To make the most of this opportunity, the message should be clear, concise, eye-catching and on brand. Although brief, the page should capture the core value of your business – What value do you provide and how do you address your prospects' pain points? Once you have the perfect one-pager in place, you will find it to be a multipurpose tool that can be used in lead follow-up, website downloads, proposals, presentations, email marketing, social media, and so much more.
For more information on construction business marketing tips, stay connected with the HBW Blog. To get ahead of construction activity and gain access to the latest permitting data in Florida, Texas, Georgia, Alabama and Oklahoma, contact HBW for more information on construction data reports and industry leads.