Three easy marketing tactics that you can do right now to make a lasting impact on the growth of your business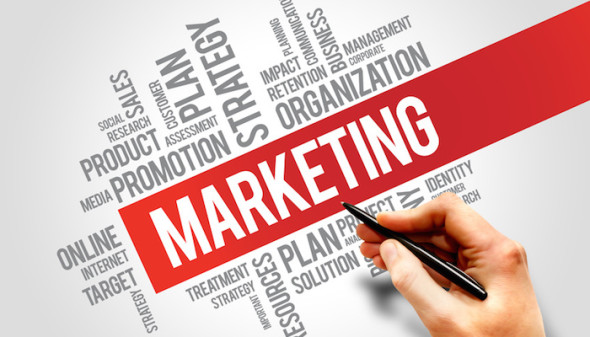 In the service industry, word-of-mouth advertising is golden, but it will only get you so far when it comes to generating new business.  Most small business owners know that services simply don't sell themselves, and it takes a consistent and strategic marketing effort to build and maintain momentum.
Truth be told, most contractors are not experts in designing and implementing impactful marketing plans, and often smaller businesses do not have the time or budget to hire a full-time marketing manager.  For this reason, it is important to have some quick and easy reminders and methods to add some instant strength to your marketing strategy.
Building upon our previous and most recent posts "3 in 3 – Three Marketing Tips in Three Minutes" and "3 More Marketing Tactics", here is a list of three actions you can take to give a boost to your marketing efforts today:
1 – Make a Video – According to a recent report, roughly 86% of marketers are using video content to advertise, educate, and entertain, and one-third of online activity is spent watching video.  That adds up to a lot of space and time where your company can be front and center.  Not to mention adding video content to your emails can increase your click rate by 300%!  Consider featuring your latest build or a client testimonial to get your video engine going.  From there, the door is wide open… From tutorials and DIY to company and industry events, there are so many valuable activities to explore, cover and share.  Remember to keep the content professional, visually appealing, informative and under two minutes (preferably ~1 minute) to keep viewers engaged.
2- Share Content – While it is ideal to have everyone sharing your company's content, it is equally important to share industry-relevant posts from other sources.  In addition to demonstrating that you remain current on topics that are buzzing in the industry, sharing content also indirectly engages the other source's audience.  Be sure to tag the source, share their hashtags and provide positive feedback.  After all, social media is "social" by design, and by spreading the word on industry news by others, you can begin expanding your own network in the digital realm.
3 – Get Listed – If you have not already done so, your business should be listed with online directories.  Just think, mega directory Yelp has over 185 million reviews published, and your business can be just one of the many that has positive feedback on your services that will rank higher with search engines.  There are numerous location-specific and industry-specific business listing sites from which to choose, so it is important to list with the sources that are the best fit for your services.  You will also want to take into account that someone on your team will need to be responsible for tracking and responding to reviews (positive and negative) and performing profile updates as needed. To get started, some free business listing directories include Google (aka Google My Business), LinkedIn Business Directory, Apple Maps and Facebook.
While there is no one-size-fits-all solution for marketing success, your company can test and measure methods and tactics to find the ones that engage your target audience and gain the greatest response.  Before you know it, you will have your own list of top marketing tactics that are specific to your business and can be used in your campaigns and strategies moving forward.
For more information on construction business and marketing tips, stay connected with the HBW Blog.  To get ahead of construction activity and gain access to the latest permitting data in Florida, Texas, Georgia, Alabama and Oklahoma, contact HBW for more information on construction data reports and industry leads.