The remodeling market is experiencing gains, and growth is expected to continue through 2018.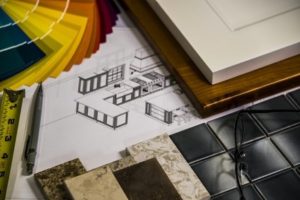 According to the National Association of Home Builders (NAHB) and their Remodeling Market Index (RMI), the majority of remodelers surveyed are reporting that remodeling activity was higher in Q3 than the previous quarter; the RMI rose by two points and was 57 in the third quarter of this year.  The Remodeling Market Index (RMI) is based on a quarterly survey of NAHB remodeler members that provides beneficial insight on current market conditions.  And while NAHB and its RMI is a solid source for information regarding remodeling trends, there are other outlets reporting similar gains, as well as expected growth in the coming year.
Just as NAHB is reporting increases in remodeling during the third quarter of 2017, the Leading Indicator of Remodeling Activity (LIRA) projects that annual gains in home renovation and repair spending will increase from 6.3% in Q4-2017 to 7.7% by the third quarter of 2018.  LIRA provides a short-term outlook of national home improvement and repair spending to owner-occupied homes; it is released by the Remodeling Futures Program at the Joint Center for Housing Studies (JCHS) of Harvard University in the third week after each quarter's closing (next LIRA release date: 01/18/2018). Current and future reports can be downloaded from their website.
JCHC has reported a variety of contributing factors to the strengthening in the home improvement market; those factors include: house prices and incomes, an aging housing stock, and a pickup in household. JCHC noted that "demographic trends should continue to buoy the market over the next decade, with the rising tide of older homeowners accounting for more than three-quarters of projected growth."  And while millennials get a decent amount of attention for their potential in shaping spending trends, when it comes to homes and remodeling, the younger households have been notably slow to break into home ownership and subsequently the remodeling market.
As for the homeowner and consumer, there are multiple news outlets and publications that encourage homeowners to consider remodeling to increase the value of their homes.  Websites like Remodeling allow visitors to compare the cost versus value of popular remodeling projects (29 to be exact) based on their location.  Depending on the results of any given comparison, it may also be a useful tool for remodelers to view and share an objective analysis and report on the ROI of a project to the customer.
As a remodeler or home builder, it is important to stay ahead of the trends; by following industry news and the latest building activity and permit reports, you can gain a better understanding of clients' expectations as well as be a resource for the information they need most.
To gain access to the HBW database and receive custom and detailed reports on the latest residential and commercial building and remodeling activity in Florida, Georgia, Texas, Alabama, and Oklahoma, please contact HBW for details.