With the new year comes new marketing strategies – here are a few quick tips for assessing the "health" of your YouTube channel and videos.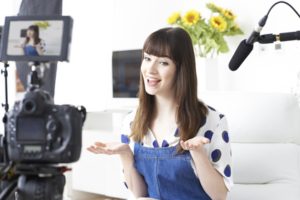 It's no secret that dynamic content, such as video, is some of the most viewed content on the internet.  According to Insivia's statistics for 2017, 55% of people watch videos online every day.  And based on an article from Syndacast, using the word "video" in an email subject line will boost open rates by 19%. With YouTube having over 1 billion users, almost one-third of all people on the internet are on YouTube.  Stats like that will make you take a second look at your marketing strategy to ensure that you are taking full advantage of your video content opportunities.
Once you have a YouTube Channel established, make sure to gather a few optimization tips that we explored in "10 Tips for Home Builders on YouTube".  Now, that you have given your channel a good run having tested and developed a few videos, and maybe even some subscribers, it is time to take a good look at your metrics.  Here are a few tips for auditing your YouTube channel:
Subscribers – How many subscribers are actually watching your channel? While creating a variety of videos and posting regularly is good for keeping your channel fresh, your content means nothing without the views.  For this reason, you will want to assess your subscriber to viewer ratio.  To do so, you should visit your "creator studio", go to the "dashboard" and have it set for the last 28 days.  From there, you can compare the number of views against the number of subscribers to assess this ratio which will give you a clear picture of how active subscribers are on your channel.
Time – Have you ever checked how long your videos are watched? If you have a five-minute video that waits until the last frame to provide your most important points or message, chances are they haven't been seen.  By checking how long videos are typically watched on your channel, you can better understand your audience engagement, as well as design future videos to meet their attention/viewing span.  YouTube analytics makes it easy to assess watch time by providing watch time reports in analytics.  To get there go to Analytics/Watch Time Reports/Watch Time.
YouTube Search – When you think of search engines, you most likely think of Google – The term "Google" has become a verb after all. But there is also another major search engine… YouTube.  YouTube has been ranked as the second-largest search engine in the world.  For this reason, it is important to optimize your channel for search.  If a video is ranked high in a search, your channel ranking may follow suit.  If that is the case, you may want to develop more video content around the subject that is most searched and pointing to your videos.  You can track your success in searches by going to your Analytics/Traffic Sources and checking out "YouTube Search" stats.
Engagement – Are your viewers engaged? If you haven't checked your views-to-engagement ratio chances are you are not too sure what is creating the most buzz on your channel.  Viewer engagement can be measured by analyzing the number of likes, dislikes, comments and shares your videos receive.  Videos that are well received, considered helpful or of interest are usually shared, and videos that gain an emotional response or engagement will likely receive a "like" (thumbs up) or "dislike" (thumbs down).  To get a solid but general figure for your views-to-engagement ratio, simply add all of the "likes", "dislikes", shares and comments under your analytics tab and then calculate the ratio based on total views for that given period.  You can run a similar calculation for each video as well.
YouTube and videos can be a great place to demonstrate your expertise and showcase your latest designs and construction projects, but they will only be as effective as they are viewed.  By taking a little time to perform a channel and video assessment, you can learn more about what content engages or is of interest to your audience, allowing you to tailor your next videos to make an impact and give a little boost to your subscribers and online presence.
For more information on construction business and marketing tips, stay connected with the HBW Blog.  To get ahead of construction activity and gain access to the latest permitting data in Florida, Texas, Georgia, Alabama and Oklahoma, contact HBW for more information on construction data reports and industry leads.