The latest update on OSHA penalties – inflation increase announced for 2018.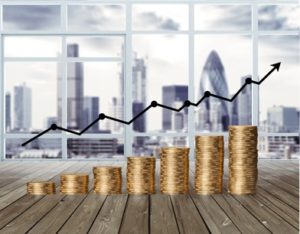 As of January 2nd, 2018, OSHA has adjusted and increased penalties to meet inflation.  In a notification issued by the Federal Register earlier this week (January 2, 2018), the U.S. Department of Labor increased civil penalties for a multitude of regulated areas (Immigration, Child Labor, Wage and Hour, MSHA and OSHA).  In the notification the adjustment is explained as follows: "Penalties Inflation Adjustment Act of 1990 as previously amended by the 1996 Debt Collection Improvement Act (collectively, the 'Prior Inflation Adjustment Act'), to improve the effectiveness of civil monetary penalties and to maintain their deterrent effect. The Inflation Adjustment Act required agencies to: (1) Adjust the level of civil monetary penalties with an initial ''catch-up'' adjustment through an interim final rule (IFR); and (2) make subsequent annual adjustments for inflation, no later than January 15 of each year." (source: Federal Register)
So, how does this affect penalty rates?  According to OSHA's website, the new penalty amounts that have been adjusted for inflation as of January 2, 2018 are as follows:
Type of Violation:
Penalty:

Serious

Other-Than-Serious

Posting Requirements

1. $12,934 per violation
2. Failure to Abate
2. $12,934 per day beyond the abatement date
3. Willful or Repeated
3. $129,336 per violation
When it comes to individual states, OSHA notes that states operating their own Occupational Safety and Health Plans are expected and required to adopt and align the maximum penalty levels that are at least as effective as Federal OSHA's penalties.
While there is a noted increase in penalties, there is no need to worry… As long as you and your crews remain OSHA compliant, you will not need to be concerned with the increase.  By continuing to stay informed, enforcing your safety policies and refreshing your team with the appropriate training, the increase and OSHA's penalty fees should simply be industry news and not impact you or your business in the coming year.
For more information on construction business and marketing tips, stay connected with the HBW Blog.  To get ahead of construction activity and gain access to the latest permitting data in Florida, Texas, Georgia, Alabama and Oklahoma, contact HBW for more information on construction data reports and industry leads.