New residential construction in Texas has been on the rise since the start of the year, as the Lone Star State experienced close to a 25% month-over-month increase in February.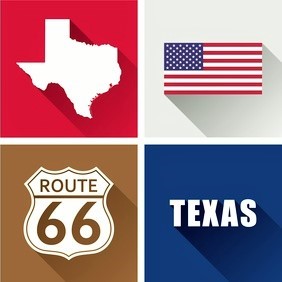 A new report by Fitch Ratings recently suggested that the Texas housing market is so hot and overvalued that it may be unsustainable.  In 2016, Texas real estate saw tremendous highs, higher "than it's ever been before." (source: HousingWire)  Although this boost in the Texas real estate market is mostly centered around Dallas and its rising value, the metro areas within the Texas Triangle are certainly heating up in the HBW database when it comes to new residential construction.   In February, Texas residential construction was up nearly 25% in comparison to January, resulting in close to 5,500 housing starts and approximately $1.3B in total construction value.  The greatest amount of new construction could be found in Houston; having experienced a 16% month-over-month increase in new home construction, Houston ranked #1 for total permits with 2,230 housing starts and just about $444M in construction value.  More than half of all new residential construction activity in Houston took place in the central county of Harris (1,230 permits), which is no surprise considering it is the most populous county in Texas and third-most populous county in the U.S.
Next in line is Dallas – Having experienced more than a 6% month-over-month increase in new residential construction, there were approximately 1,680 housing starts totaling more than $411M in value last month, and the highest concentration of activity took place in Collin and Tarrant counties. According to Dallas News, the Dallas market is considered "overheated" as home prices are 10%-14% above expectation, having one of the biggest U.S. home price gains in January.  This leaves Dallas homeowners in a pretty position as they are seeing home price appreciation at a rate far ahead of the rest of the country.  And while the Dallas/Fort Worth area's median home values are slightly above the national average (source: Zillow), the area's average value of new home construction has and continues to be significantly above other Texas metropolitan areas.  In February, Dallas remained at the top of the charts with an average construction value of $304,665.
Another area experiencing gains last month is Austin.  In February, Austin had 886 housing starts with a value in excess of $185M on file with HBW, reflecting an 11% increase since January.  More than half of all new construction activity took place in Travis County, while Williamson County had the highest average value of construction in the area at $232,765.  Although not significant, the average value of new home construction in Austin experienced a month-over-month decrease of 6% (avg. value: $209,312), leaving room for San Antonio to bump up to ranking #2 for average value of new construction.
In San Antonio, residential construction had a major comeback since January, having more than six times as many housing starts last month.  With 653 starts and approximately $159M in total construction value, San Antonio home builders were busy, especially in Bexar County where close to half of all activity took place (317 permits).  According to recent reports from the San Antonio Economic Development Foundation, the area is expected to experience significant growth in job opportunities and population over the next year.  Also growing, and previously mentioned, is the average value of construction in San Antonio.  Moving up a spot since January, San Antonio's average value for new home construction ranked second highest out of the four major metro areas reviewed at $242,963.
Information utilized for the graphs and above listed figures for Texas residential construction was directly derived from HBW construction data reports. To gain access to the HBW database and receive custom and detailed reports on the latest residential and commercial building activity in Florida, Georgia, Texas, Alabama, and Oklahoma, please contact HBW for details.