In the first quarter of 2017, Texas was ahead of last year by 6% in new residential construction, and Houston is leading the way.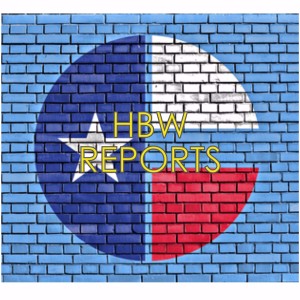 This week is the week of quarterly reviews.  Most recently we explored the state of new residential construction in the Atlanta area, and today we are reviewing the steady increase in housing starts across the Lone Star State.  With more than 16,100 housing starts in the first quarter 2017, Texas experienced a 6% increase in residential construction in comparison to Q1-2016.  Out of the four top metro areas of Texas (Dallas, Houston, Austin, San Antonio), Houston had 6,675 housing starts on file with HBW in the first quarter of this year, ranking it #1 for total new permits.  Houston remains just about on track with 2016 for new construction activity as it experienced a small 1% increase in the first quarter.
Having a greater gain on 2016, Dallas had a 9% increase in housing starts in Q1-2017; with 5,152 housing starts, Dallas ranked second highest for total new residential construction permits. While housing starts and home value have been increasing in Dallas year-after-year for the last five years or so, the early stats on housing starts are already showing signs that the Dallas area is tracking to be ahead of 2016.  Last year, Dallas also held the greatest number of permits for homes valued over $500k, and the pattern at the start of 2017 reflects the same increase in higher value residential construction.
While Austin ranked third highest for total residential construction permits in the first quarter, it carried the greatest year-over-year increase in housing starts.  With a 16% increase in new permits, there were nearly 2,800 housing starts in the Austin area in Q1-2017.  Travis County held the highest concentration of starts (1,546 permits) of any Austin-area county.  And while all counties in Austin reflected year-over-year increases ranging from 9%-35%, Hays County is starting out with the greatest amount of growth in residential construction being 35% ahead of the previous year.
In San Antonio, new residential construction is holding tight and very much in line with last year.  As of the first quarter, San Antonio was on target with a 1% increase in housing starts resulting in more than 1,500 new permits in the HBW database.  Bexar County had a 9% year-over-year increase in residential construction with more than 700 housing starts in the first quarter.  On the other side of the coin is Comal County; with 500 housing starts in Q1-2017, Comal has some catching up to do in order to be steady with 2016 as it is currently behind by 21%.  While off to a slow start, Comal County has consistently exhibited growth every year over the last five years, and there is still plenty of time for gains in construction permitting activity.
Across the state, the top five counties with the highest concentration of new construction were in Houston, Dallas and Austin.  In Houston, Harris County was positioned at the top of the stack with 3,571 housing starts in the first quarter, an 8% increase in comparison to Q1-2016.  Coming in next highest was Collin County (Dallas area); with a 10% year-over-year increase in housing starts, there were more than 1,650 new residential construction permits in Comal County for Q1.  Just behind and holding in a close third, Travis County (Austin) had nearly 1,550 housing starts in the first quarter, pushing it ahead of 2016 by 17%.  Here is a closer look at the top five counties for total permits in Texas:
Information utilized for the graphs and above listed figures for Texas residential construction was directly derived from HBW construction data reports. To gain access to the HBW database and receive custom and detailed reports on the latest residential and commercial building activity in Florida, Georgia, Texas, Alabama, and Oklahoma, please contact HBW for details.