Tips for improving your digital marketing efforts in 2021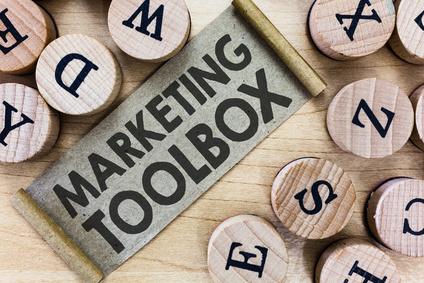 Happy New Year! Everyone has been looking forward to a new year, and a change from 2020. This sentiment runs from our personal lives to the many businesses that are looking for a boost from the challenges faced in the last year.
In order to be successful in 2021, we must take a look back at the lessons learned and trends that have developed over the last year to improve our position for the next one, and with the pandemic, online activity for both work and play has surged to unprecedented levels. In fact, online sales reached $39 billion in the U.S. in 2020, reflecting a year-over-year increase of 36 percent (source: DigitalCommerce360.com). For this reason, we are reviewing some quick tips to amp up your digital marketing efforts:
Get in with Google – Everyone (and I mean everyone) uses Google to find out about nearly everything, but did you know that it can be a powerful (and affordable) way to promote your business?  On average, there are approximately 3.5 billion Google searches per day (source: Internet Live Stats), making it one of the best ways to be in front of consumers who are seeking your services and related products.  To build your presence through Google, you will need to start with creating and verifying your Google Business profile; this profile will enable your company to be visible in Google Map results, as well as local searches.  Even better- it is free of charge and easy to set up.
Maximize Your Website – This goes without saying, but every business needs a website, no matter how small or how much of your business is word-of-mouth.  In 2021, much of word-of-mouth marketing is online, and your website is the first go-to for any prospective customer; after all, once they know your name, they will most likely "Google" you to learn more about your services (and reputation).  For this reason, make sure your website is current, optimized for mobile viewing and that you have an SEO strategy in place.
Start a Blog – Creating blog content is a vital part of SEO, as well as a great way to show what your business is doing now and highlight your expertise.  A blog is a valuable tool in promoting your business and gives you ample creative room to develop and share the voice of your brand.  From educational content to posts covering keywords and topics that your customers are searching, your blog can boost your image and ranking with search engines.
Share Content – Don't just publish great posts and blog stories – share them!  From business partners and employees to your own personal networks, share, share and share again.  Your blog stories, videos, photos and really all posts can be shared within other social platforms, in email newsletters, and downloadable resources to add to your growing list of leads.
Mail it Out – There are two forms of mail that we are looking at here – direct mail and email.  And while we are focusing on digital marketing efforts in this post, we don't want to diminish the power of direct mail; despite the dominant role that digital media plays in our world today, postcards, flyers and letters can still be effective ways to promote your business on the local level.  Additionally, with the help of QR codes and short links, direct mail can drive prospects to your digital content.  When it comes to contacting the many new HBW leads that are being generated for subscribers each month, both email and direct mail can be effective methods for making initial contact and diversifying your touchpoints.
While the above list isn't exhaustive by any means, it provides a starting point to get you thinking about new ideas, reviewing current efforts and making additions and improvements to your marketing strategy. By starting the year off with a fresh approach and strong content, you can position your business to effectively reach your target audience and make 2021 an unforgettable year for all the right reasons.
For more information on construction business marketing tips, stay connected with the HBW Blog.  To get ahead of construction activity and gain access to the latest permitting data in Florida, Texas, Georgia, Alabama and Oklahoma, contact HBW for more information on construction data reports and industry leads.