Information about OSHA's free safety consultation program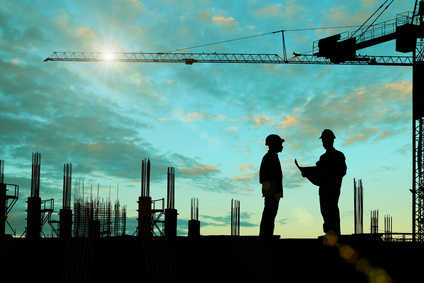 Would you invite OSHA to come visit your workplace and job sites?  Before you say "no", first ask yourself a few questions:
Where are the weak points in my job site safety program?
How can I improve safety on the job?
While many contractors' greatest fear is to have OSHA conduct an inspection, there is a program in place that is designed to alleviate those fears and prepare business owners for an actual inspection.
If you follow OSHA on their social media or news feeds, you have probably noticed the latest push regarding their free and confidential onsite consultation program.  Unlike OSHA inspections, the On-Site Consultation Program has been put into action to help small businesses improve worker safety, and save money, by identifying potential hazards.  Curious about how it works?  Here are a few facts about the program to help you determine if the service is right for you:
Experience – Not only does OSHA set the standard, but they reportedly have conducted 26,000 consultation visits nationwide during FY
Helping Workers – A recent infographic released by OSHA noted that 2.9 million workers have been removed from hazards as a result of conducting consultations.
Small Business Resource – With the service being free, it can attractive to small businesses looking for guidance in certain areas. 80% of the businesses who have utilized the service have fewer than 100 employees.
Savings – In just one year (2018), OSHA reported $1.3 billion in annual savings due to the consulting program.
No Citations – On-Site Consultation services are separate from OSHA's enforcement and do not result in penalties or citations. The consultation is confidential and will not be reported routinely to the OSHA inspection staff.
No Guarantees – Having a consultation does not guarantee that you will pass future inspections.
So how does it work?
First, keep in mind that a consultation is a voluntary activity; this mean that it must be requested by you from OSHA (see OSHA's Consultation Directory). The consultant will discuss your specific needs and schedule a consultation.
According to OSHA – Once on your job site, the consultant will meet with you prior to commencing the walk through and review. While reviewing your entire workplace, the consultant will identify safety and health risks (not just those based on OSHA's standards), and he/she will review findings with you at the end of the visit.  From there, the consultant will send you a final and detailed report on findings, confirm agreed upon abatement periods and keep in contact periodically.
While the program is free, there are some requirements should an OSHA consultant identify hazards. As a business owner, it will be your obligation to correct serious job safety and health hazards–a commitment which you are expected to make prior to the actual visit.
To learn more about what happens during an OSHA On-Site Consultation, visit their program information page.
For the latest updates on construction business and marketing tips, stay connected with the HBW Blog.  To gain access to the latest reports on construction permit data in Florida, Texas, Georgia, Alabama and Oklahoma, contact HBW.