A review of the new face of industry expos and a few events to keep in mind as you plan to "get back out there" in the coming months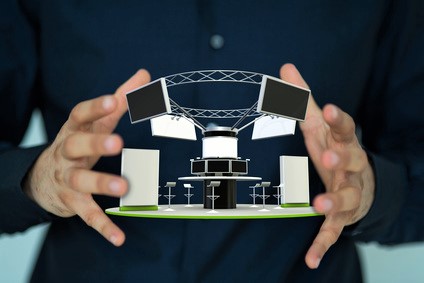 With the pandemic came a loss of gatherings for every industry, but for builders, some main staple events were truly missing. It has been approximately one year since industry professionals have been able to gather together for networking, product viewings and continuing education in the hands-on and in-person format that only an Expo and Conference can offer.
That being stated, the last year has given many businesses, trade associations and event planners time to amp up their game when it comes to virtual events. The good news for construction professionals is that many of the event once attended in person are still alive and kicking online, providing the same educational opportunities but without the overhead of travel and accommodations and higher entry fees. Even better, everyone can stay safe while staying connected to the latest trends, products and leaders in the industry.
For this reason, here is a list of a few events that you may want to consider in the coming month or so:
International Builders Show – IBS is currently underway (February 9-12, 2021) and offering virtual attendance in what is now being referred to as IBSX – Registration to the event provides: Access to 100+ IBS education sessions; access to IBS and KBIS Virtual exhibitors; Access to IBS networking and demos.  Registration is free for members and as low as $50 for non-members to register for a virtual pass.  Learn more at www.buildersshow.com.
International Roofing Expo -Virtual Edition (March 2-4, 2021) – The IRE 2021 Virtual Conference and Expo will feature both live and on-demand educational sessions, a virtual exhibit directory, a product directory, and networking opportunities.  As per their website, IRE is where contractors, remodelers, and builders connect with manufacturers to discover the latest products, technologies, and services on the market while further developing professional and technical skills. Content is curated, vetted, and presented by trailblazers in the roofing and exterior construction industries. This year will be the first ever IRE Virtual Edition event, and there are a variety of times available to connect to the event from the convenience of your smartphone, computer, or tablet.  You can learn more and register from the event website.
ASHRAE Virtual Design + Construction Conference (March 8-10, 2021) – The inaugural conference seeks to fill a need for ASHRAE members and practitioners using or planning to apply virtual design and construction in the design, construction and operation of HVAC systems.  According to the website, the conference offers in depth look at the current state-of-the-industry and near future outlook in such areas as virtual reality (VR), augmented reality (AR), machine learning, LiDAR Mapping, photogrammetry, and "digital twin" technologies as they are currently being applied to integrated design, building information modeling, project management, cost estimating, scheduling and sequencing, pre-fabrication, off-site construction, modular construction, robotics and automated installation, 3D printing, facility management, asset management and operations.  Registration includes 3 days of learning and live discussions, continuing education, live sessions that will be on-demand for one year after the conference, keynote speakers and daily networking opportunities.  To learn more, visit their website.
Build Expo USA Tampa (March 24-25, 2021) – If you are looking for an in-person experience, Build Expo USA Tampa (at the Tampa Convention Center) provides the building and construction industry an unrivaled environment to meet a lot of buyers all in one place. As American's largest regional building and construction show producer, the event enables attendees to network with thousands of building and construction professionals, as well as take advantage of the more than 30 complimentary leading industry classes.  To learn more, visit the show website here.
For more information on construction business and marketing tips, stay connected with the HBW Blog.  To get ahead of construction activity and gain access to the latest permitting data in Florida, Texas, Georgia, Alabama and Oklahoma, contact HBW for more information on construction data reports and industry leads.S