Every year, the holidays bring sales and Black Friday deals, but it is also a good time to connect with your customers and community.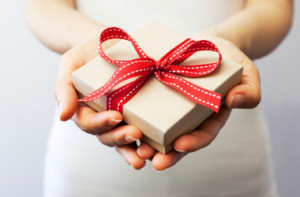 You don't have to be in marketing to know that the holidays are jam-packed with holiday sells and appeals to customers.  It seems that everywhere you look there is a "sneak peek" or Black Friday schedule begging to be opened.  It becomes the background hum of the holiday season, and as a business owner, it can be difficult to get noticed and make a meaningful connection with customers and leads.
If you don't already have a holiday marketing strategy in place, don't fret.  It really isn't too late to connect with customers and offer valuable services and products that can be part of the holiday cheer.  Although Black Friday is just a few days away, there is an entire month ahead to make the most of the holidays.  Here are 5 simple ways to get started:
Take Part in Deal Days – Mark your calendars (and social media schedules)… Black Friday is November 27th; Small Business Saturday is November 28th; Cyber Monday is November 30th. Offer discounts and deals for all days, not just one.  Still not enough time?  Consider offering a Cyber Monday extension or make it Small Business Saturday for the entire week following Thanksgiving (next week).  Whichever day or week you choose, be sure to get the word out through your email blasts, social media and website.
Give Back – The holidays are a time of giving and giving back. Although you may already have philanthropic programs throughout the year, now is the time to share and highlight your work and the causes that are important to your business. Corporate Social Responsibility (CSR) is important to customers.  In a public opinion survey conducted by Forbes, 83% of consumers felt that companies should support nonprofits with financial donations, while nearly 90% agreed that companies should try to achieve their business goals while improving society and the environment.  Along with your own charity partners, Toys for Tots is a charity that relies on social responsibility during the holidays, and even if you don't register as a collection site, you can always support their efforts with a monetary donation.
Prepare Your Website – With all of the lines at storefronts, online shopping is becoming the preferred method for securing holiday gifts. Small businesses with successful online storefronts have a distinct advantage. Along with ensuring that all of your product inventory, services, etc. are up-to-date, you will want to beef up security for shoppers where possible and have a mobile-friendly site. The purchasing process should be streamlined and orders should be easily and quickly processed. If you are running specific deal days, have those offers front and center on the "Home" page, and check that your social media links are in functioning order.
Create Packages – Think about your most popular services and products; now think about those services and products that are most likely purchased together. Voilà – You have yourself a holiday package.  Don't think of holiday packages as having to create a new product or service.  Use your strengths to your advantage, and don't be afraid to get creative.  As a construction professional, your services and products are catered to each client and may be difficult to imagine as a gift; that being said, a gift certificate for a consultation or an interior or landscape "makeover" may just be the perfect gift. Develop packages that range from the affordable to the extravagant.  Think about having a gift list that offers something for every budget and style.
Avoid the Pressure – Although giving your clients "24 hours only" to reserve a deal may seem like a great way to get attention, try to ease off the holiday pressure sales. Your clients are already being inundated with "act now" and "only 2 days left" messages that will quickly become junk mail.  Consider a positive spin on the limited time.  Instead of "don't miss this", try giving clients ideas for fulfilling their last-minute gifts or providing the "perfect gift" for a special someone.  Present holiday gift-giving tips, not pressure.
No matter the deal you offer or the holiday package you design, they won't be useful without communication.  Once you decide how your business will focus marketing efforts this holiday season, be sure to communicate with your current clients and get the word out to future clients.  Update your website, craft and distribute email and join the buzz on social media.  Enjoy the holidays, and offer your clients ways to make the most of their holidays too.
To learn more about ways home builders and construction professionals can be effective in marketing and business development, continue to check the latest from the HBW Blog.  To get ahead and gain leads through custom building activity reports throughout Florida, Texas, Georgia, Oklahoma and Alabama, contact HBW for more information.