Ways home builders (and anyone) can help residents of Houston rebuild and recover in the wake of Hurricane Harvey.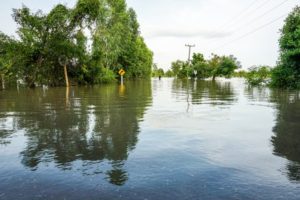 You don't have to be in Houston to know that it sustained massive flooding and damage from its recent hit by Hurricane Harvey.  Open any newspaper or watch any news network in the U.S., and the heartbreaking images of the devastation that Houston is facing can be overwhelming.
The truth is that recovery from natural disasters like Hurricane Harvey take time, but they also take the right people and groups to make the rebuilding happen.  As home builders, we are in a unique position to lend a helping hand to our neighbors in need.  From working with building material suppliers to partnering with Houston-area builders to support their businesses and growing demand, home builders can do much more than write a check.
When searching the internet for ways to support Houston, the list is seemingly never-ending.  For this reason, we have selected a handful of options and sources for supporting victims of Hurricane Harvey.  While this list is not to endorse or favor any one organization over another, it is to serve as a starting point and guide to get you going on your own efforts to be part of Houston's recovery.
American Red Cross – While this seems the most obvious, it is always worth looking into the many relief programs that are being led by the American Red Cross. Beyond receiving direct donations, they mobilize a network of volunteers, on the ground, to get to the families and people who need it most. If you would like to volunteer with the Red Cross, you should visit the volunteer section of redcross.org to learn more about volunteer opportunities and how to apply to be a volunteer.  In addition to any donations or volunteering you may offer, sharing their social media posts that direct people to the correct contacts and phone numbers for help can also help them reach those in need.
Donate Blood – In addition to donating blood through the American Red Cross which provides 40% of the nation's blood (source: ARC), local centers like the South Texas Blood and Tissue Center are in great need for blood donations. It has been stated that the greatest need is for O positive and O negative.  To find a list of locations, click here.
Find a Charity – If you are looking to provide direct support (financial or other) to a local charity in Houston, then you will certainly want to do your research. You can check out credentials of charitable organizations through websites such as Charity Navigator.  Charity Navigator provides valuable information about charities and now offers a specific section for Hurricane Harvey.  To confirm an organization's charitable status, there is always the IRS.  By using their EO Select Check Tool, you can confirm their listing as a nonprofit.  Keep in mind that smaller groups like churches may not be listed.
Help Rebuild – While immediate needs for survival and cleanup are occurring now, there will be a need for rebuilding in the near future. Groups like Habitat for Humanity Houston have an inside line to those in need of shelter and are constantly open to new volunteers.  This is where you and your business have a chance to make a difference.  By offering a group of volunteers, leading a building project or sponsoring a home, you can put your construction expertise to good use.  As previously mentioned, you may also reach out to contractors in the area to learn of their needs and see how you can partner up on relief efforts.
Donate Food and Clothing – According to a recent release from CNN, "Houston Mayor Sylvester Turner is asking people to donate clothing, medical supplies, baby items, and food to nearby shelters. Feeding Texas is coordinating with local food banks to distribute food and cleaning supplies. The organization is asking people to drop off non-perishable food, bleach, and paper towels. The Texas Diaper Bank is seeking diaper donations. You can mail them to 5415 Bandera Road, Suite 504, San Antonio, Texas 78238 or drop them off at the same address." (source: CNN).  Houston Food Bank is Houston's largest food donation foundation; it will be providing food and supplies in the short term and for many months to come to residents in southeast Texas.  Through its partner agencies and network, the Food Bank aims to get food to those in greatest need.  They currently have volunteer openings as well as a list of food and supply donations needed.
While we could write a book on the many charities currently active in Houston, we encourage you to seek a partner that is the right fit for you and your business.  Once you find a charity, make sure to contact them directly to get an idea of what they need most.  Often, especially with food banks or shelters, donations of clothes and food will be sent with the right intention but may not be right for that particular organization.  Inquire about their wish list and find out how you and your business can be most effective in rebuilding the Houston community.
For information on construction business and marketing tips, stay connected with the HBW Blog.  To get ahead of construction activity and gain access to the latest permitting data in Florida, Texas, Georgia, Alabama and Oklahoma, contact HBW for more information.