According to the latest HBW Building Activity Trend Report, new residential construction is on an upswing in Texas.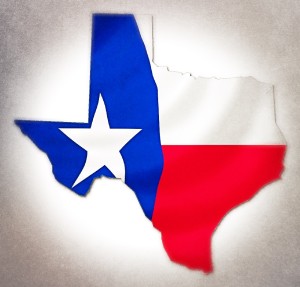 If you are receiving HBW reports, you have probably noticed an uptick in the residential construction market in various parts of Texas.  In a recent post by Housing Predictor, the 2015 Texas housing market was described as a market that has "been able to withstand the economic pressure" that most of the country has experienced and received a score of 8.5 out of 10.  The article reported home values in Texas rising 7.4% in the last year with an expected increase of an additional 4.9% within this year.
Austin was listed as having the highest average home price ($261,923) and an annual job growth rate of 3.6% (above national average of 2%).  Based on the latest permit data pulled from the HBW database, Austin's residential construction activity is up 8% in the 2nd Quarter of 2015 in comparison to 2014.  Dallas is also a very hot market, with home prices remaining affordable but having jumped 9.3% (S&P Dow Jones Indices) in the last year; HBW reports a 16% increase in residential construction in the Dallas area through the 2nd quarter (compared to Q2 of 2014).
As reflected in Diagram 1, Dallas, San Antonio and Austin are experiencing an increase in new residential construction through the 2nd quarter of 2015 (compared to 2014). Although the Houston area has experienced a 4% decrease overall, Brazoria and Galveston reflect gains this year of 53% and 23% respectively.  Additionally, if just comparing Q1 and Q2 of 2015 in the Houston area, there has been a slight increase of 3.5% which is a hopeful sign for new residential construction in the area in the coming months.  Here's a look at the difference and increase from the 1st to 2nd quarters of this year:
Various areas of Texas have reported an increase in new residential construction of homes valued over $500,000.  Across the board, Texas has experienced an increase from the 1st and 2nd quarters of 2015 in new construction valued over $500,000, with Dallas and Houston leading the way.
When breaking down the figures, we can view significant increases in new construction permits for various counties.  The largest visible increase in new residential activity from 2014 to 2015 is in Brazoria, Denton, and Ellis.  Here's a brief look at how the leading counties stack up throughout the state thus far:
When looking to grow your construction business, opportunity continues to soar in the Lone Star state.  As we are on the heels of closing out the 3rd Quarter, HBW is busy capturing and tracking permit and construction data and will share the latest activity report for Q3 in the coming months.  Whether you are looking to stay ahead of the competition with current construction trend analysis or simply refreshing your pool of sales leads, continue to check-in for the latest information available or click here to request a complimentary custom report.