Through the second quarter of this year, residential construction in NE Florida reflects year-over-year growth of 30%, and Central Florida leads for total housing starts.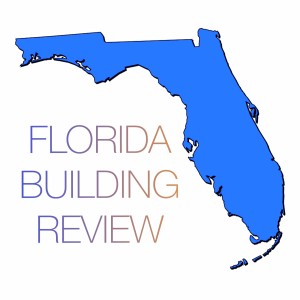 It's no secret that real estate is hot in Florida.  South Florida was recently ranked the 25th most stable housing market in the nation (source: Freddie Mac), and the Orlando area experienced a home price increase of nearly 7% in May in comparison to last year.  Overall, Central Florida's home prices are above the National average (source: Orlando Business Journal), and Tampa recently ranked #1 and as a top place for where Americans are currently moving (source: Realtor.com).
When it comes to new residential construction, the Sunshine State continues to shine.  We are already halfway through the year, and every region in Florida from the Northwest to the Southeast is ahead of 2015 in housing starts.  Based on HBW's latest Building Activity Trend Report (Q2), Central Florida is ranked #1 in the state for total housing starts (6,842 permits) through the second quarter, and the Northeast is a standout for growth with a year-over-year increase of 30% in new residential construction (thru Q2). Southwest Florida is next in line with nearly 6,250 housing starts through June and a healthy 13% increase in comparison to last year.  All southwest counties with the exception of one rank in the HBW Top Ten (see graph below) for total new residential construction permits on file for the given period.  West Florida has seen a 10% year-over-year increase in housing starts and with 6,174 new permits on file, it ranks third for total starts through June.  While the northwest region ranked fifth for total housing starts, it was second highest for growth with a 16% increase in comparison to 2015.
According to a recent article in the Sun-Sentinel, South Florida home prices are on the rise. (source: Sun-Sentinel). Based on HBW reports, the southeast region is leading the state in higher value (>$500k) new residential construction as well.  Through the second quarter, nearly 625 housing starts were valued over $500k in South Florida.  Central Florida was second highest with 522 higher value housing starts through June.  While the northeast region is currently leading for growth (30%), it ranked lowest for new construction valued over $500k.
When narrowing our view to counties, the higher concentration of new home construction was wider spread, with top counties being in four out of the six regions reviewed.  Orlando's (Central Florida) Orange County ranks #1 for total housing starts with 2,840 new residential construction permits through June.   In an effort to meet the housing demand by the new residents migrating to the Tampa area, Hillsborough County (West) is second highest for new construction with 2,117 housing starts, and the adjacent county of Polk is fourth with 1,637 housing starts through Q2.  In the Jacksonville (NE) area, St. Johns County has experienced a major year-over-year increase of 50%, and it ranks fourth highest for new homes with 1,788 housing starts so far this year.  In the southwest region, four out of five counties made the top ten list this period, and Lee County was fifth highest statewide for housing starts (1,624 permits).
Information utilized for the graphs and above listed figures for Florida residential construction was directly derived from HBW construction data reports. To gain access to the HBW database and receive custom and detailed reports on the latest residential and commercial building activity in Florida, Georgia, Texas, Alabama, and Oklahoma, please contact HBW for details.