Although there was a 7% dip in residential construction through Q2, San Antonio and Austin continue to grow in housing starts.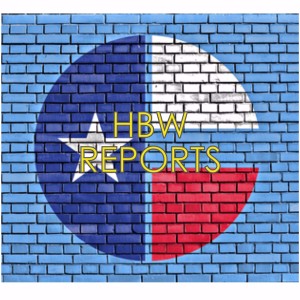 The quarterly figures from the HBW database are in, and just as reported in our most recent Texas monthly review, the areas of San Antonio and Austin continue to shine for growth in the Lone Star State.  Although slower in growth, Dallas and Houston led Texas for total housing starts through Q2, and Houston was on top with nearly 14,000 new home starts so far this year.
Overall, Texas has experienced a 7% drop in new residential construction activity in comparison to the same time last year.  Despite the overall decrease in housing starts, San Antonio is up by 5% and Austin is up 12% in housing starts in comparison to 2015.
By county, growth is apparent in parts of every major metro area aside from Houston.  Comal County of San Antonio has seen the most growth in housing starts this year with a nearly 38% increase in comparison to 2015.  Travis County in the Austin area is also experiencing growth in residential construction this year with close to a 19% increase in activity and more than 3,000 housing starts on file through Q2.  In the Dallas area, Ellis County was third highest for growth with an approximate increase of 18% in comparison to last year.
Growth aside, there are some areas that have continued to dominate in total new residential permits this year.  Using the HBW permit reports, we are able to identify the highest concentration of housing starts for any given area.  When looking at the top counties for new residential construction, activity is somewhat consistent with the first quarter of the year.  Harris County in Houston is maintaining its massive lead with nearly 7,200 housing starts through Q2.  Collin County in Dallas is also holding steady as the second highest for new permits with approximately 3,250 starts on file so far this year.  A slight change in the top five can be seen with Travis County (Austin) jumping one spot from the start of the year to third highest for housing starts in the second quarter with 3,031 new residential construction permits.  The county of Tarrant (Dallas) is up one spot with 2,730 housing starts, and Fort Bend County (Houston) dropped two spots and closes the top five with 2,707 housing starts so far this year.
As far as higher value residential construction (> $500k) is concerned, there have been more than 1,700 homes with values in excess of $500k started through Q2.  The state has seen quarter over quarter growth of 4% in higher value homes.  If the figures remain consistent for the remainder of the year, 2016 will look similar to 2015 for high value residential construction.  Dallas, which was named the third hottest housing market in June (source: Realtor.com) was #1 for higher value housing starts with 966 new permits through the second quarter of this year. Houston ranked next highest with 422 housing starts valued over $500k.
Information utilized for the graphs and above listed figures for Texas residential construction was directly derived from HBW construction data reports. To gain access to the HBW database and receive custom and detailed reports on the latest residential and commercial building activity in Florida, Georgia, Texas, Alabama, and Oklahoma, please contact HBW for details.