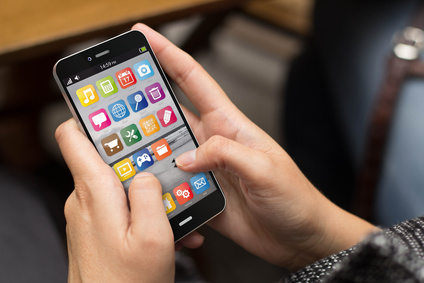 If you subscribe to HBW, you've got construction leads, new leads every day – Now, it's a matter of managing them.  While there are numerous options for contact management software and CRM (Customer Relationship Management) systems, from simple to robust, smaller business owners are often looking for something to easily manage and share contacts on the go.  The ultimate system will allow both, but for those just looking for a quick fix for their contacts that ensure them access to the latest information available on the contact from a phone or other mobile device, we found five noteworthy apps that may be worth checking out:
Covve – This app offers a way to supercharge your current address book using search technology to complete data fields of your contacts including their company name, location, etc. It can run checks for any changes in contact information and automatically keep them up-to-date.  For better organization, you can tag and put contacts into groups, set reminders and annotate communications.  While entry to the app is free, there are premium subscription options that offer contact analytics and more.
Cloze – Cloze takes basic address book management to the next level with something similar to an all-in-one contact list, social network and email center. It is a bit of a simplified CRM, having the ability to sync data about contacts from social networks and email so that their profiles are as complete and current as possible.  Users can also take actions including tweeting, updating status, liking and sharing content.  Cloze tracks interactions so that primary contacts (aka "Key People") are identified and their tweets and status updates stay to the surface.
Contacts Optimizer – Depending on how well you have transferred data from old phones to new ones, or even managed your email contacts, chances are you have duplicate contacts throughout your system. There is an on-the-go answer for that in the app "Contacts Optimizer"; it easily removes duplicate entries and finds similar contacts.  It can move different groups of contacts between accounts, identifies profiles with incomplete information and can even correct and reformat phone numbers.  Users can also merge and edit contacts anytime.  It is a quick answer to contact clean-up.
Canvy – Canvy is a contact manager that provides the tools needed to layout contacts in a photo-style tile format that you can easily stream through and move recent and important interactions to the top. With its ability to have notification badges on each contact tile, it allows user a quick view of the contact notes.  By tapping on the app, users can view actions such as the last message or email received and one-click options for sending emails, instant messages or making calls.  The app also offers search capability with adjustable filters and settings to customize how contacts are displayed and viewed.  There are also options for including social media contacts.
CamCard – OK, so this one isn't free, but at less than a dollar ($0.99), it offers a quick solution for managing business cards. As much as we operate in mostly a digital age, many of us still have and share business cards as part of our networking efforts.  CamCard takes the time out of transferring contacts from paper to the digital world.  It is essentially a business card scanner and contacts manager where users can create contacts through the information on the scanned business card.  Additionally, the app offers the ability to track notes, reminders, contact updates and integrate company news.  Users can also share and sync card data across several devices.
While no one app will necessarily be the answer to managing all contacts and leads, there are a handful of solid apps that can help you keep track of new and shared contacts no matter where you are located.
For more information on construction business and marketing tips, stay connected with the HBW Blog.  To get ahead of construction activity and gain access to the latest permitting data in Florida, Texas, Georgia, Alabama and Oklahoma, contact HBW for more information on construction data reports and industry leads.
HBW does not endorse or receive compensation from any of the apps or related companies listed above.  This article serves as a starting point for readers to conduct their own research and find a contact management system that works best for them and their business.