It's easy to send bulk emails to your mailing list, but getting the most out of it may require a little extra fine-tuning.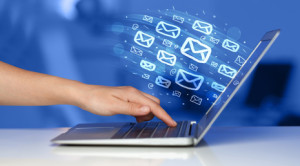 How many unread emails do you have in your inbox (or your trash)?  Chances are that you have more emails than there are hours in a day to read them, and that's just your daily business communications.  Beyond that, you have your newsletters, promotions, social updates and advertisements.  We are simply swamped, and getting someone to open an email is becoming more and more challenging as the inboxes hit their limits.  For this reason, it is critical that you make the most of each email to ensure that you are communicating clearly, capturing your audience quickly and providing the links and resources they need to connect with your business.  Here are five tips to get you started:
Track Progress – Tracking your progress goes beyond merely reviewing the number of "opens" for each email. Email campaign analytics and reports are only as good as you make and apply them.  Take the time to recognize patterns with individuals and with subject matter.  Pay attention to key metrics: Click-through rate (CTR), sharing/forwarding and conversion.  Your conversion rate goes beyond the click and focuses on how many of your subscribers took action on your "call to action".  For example: If you want the reader to download the latest tile sample guide or respond to an invitation, those who download the guide or respond to the invite are considered a conversion. It is great if the reader clicks on your link, but your ultimate goal is to have them take action.  If you have bounced or invalid email addresses, have someone in your office verify and update contact information.  Email service providers (ESP) like Constant Contact and MailChimp have tools already built in for tracking activity with contacts.  With high sensitivity to spam, make sure you have consent (in some form) to email your contacts, and always have the option to "opt-out". You don't want to get a bad reputation or increase the likelihood of being blocked or identified as a spammer.
Subject Matters – As you may already know, your subject line matters. Old, boring, repetitive and generic subject titles are destined for the trash.  Just as your content should stay fresh, so should your subject line.  Think about it… With more email being opened on tablets and smartphones, the subject is often the only thing that the reader will see unless he/she opens it. Additionally, what they see may just be the first 4-5 words (50 characters or less), so frontload the subject in a way that grabs attention or requires the reader to view more in order to see the whole message.  Also, don't forget about the first sentence in the header (above the main body) of the email.  The first line of the email will also be visible to the reader, so it should contain enticing tidbits such as a deal or a limited time offer.  Avoid SPAM trigger words like "Clearance", "Order", "Sale", "Click Here" and "Free".  Instead, the subject line should pique curiosity with "how to" or include familiar and relatable concepts such as their local area/city or products and services they have used or purchased from you before.  When pursuing an HBW lead, you will already know everything you need to customize your email, from their neighborhood to the various services they may be seeking based on the type of construction and date of start.  Many ESP's offer a variety of tools to customize the subject line, so consider using merge tags, as well as testing tools for finding related and popular subject titles.
Schedule – The scheduling feature has a variety of benefits, from preparing a cohesive campaign months in advance to saving time in production. That being stated, scheduling also holds value in that you will want to reach your reader at the right time of day and during the week when open rates are at their highest.  As contractors, the day starts before the sun rises, and email is often read before the workday begins.  For customers, this is not so much the case.  Most often, your early morning email will make it to the bottom of their inbox when they view it at 9:00 am, so plan accordingly.  Perhaps a post-lunchtime email or mid-morning break will work best; maybe your readers are more inclined to open in the evening hours – just know your audience.  The day you choose is also important.  Some ESP's have send time optimization features, and you may determine they are worth the additional investment.  When starting out, you can follow the basic rule of not scheduling emails on Mondays, with popular research showing that Thursday is a prime day for "opens".  This is where the previously mentioned metrics and tracking will become useful.  Sending on a popular day may just mean that your email will be lost in the mix of the many other email blasts your customer receives.  Start with Tuesday through Thursday for promotions, and follow your metrics to see if there is a "standout" day for responses and activity.
Be Direct & Dynamic – With email being a way to get in front of our audience, it can be tempting to pack it with every detail from company information to descriptions of services. Resist the urge!  Your email should be concise and to the point.  You should have a clear objective, and your call to action should be evident and easy to understand.  Construct your email to include eye-catching headers and brief but effective content.  To elaborate on a subject, add links that lead the reader back to your website or a given download.  Have contact and social media links easy to view and accessible.  Don't make your reader scroll to the bottom to get to your message.  Your call to action should be in the first few sentences, and additional information, articles and details should be available through links.  Images and videos should follow the same rule.  Images can help in grabbing attention, but multiple images can simply become a distraction.  If you include video, make it one video (not multiple) that drives the viewer back to your company.
Test and Proofread – As I have mentioned in previous articles, proofreading is essential. When it comes to email, testing is critical.  Send a test email and view it from a computer and mobile devices.  Make sure that the alignment is correct and format is maintained in both the desktop and mobile versions.  You will also need to test every link – I repeat, EVERY link. This includes additional information links within the body of the email (text), social media widgets, share buttons, forwarding, phone number and company address.  Don't trust that the ESP will point physical address links to the correct map or that the share buttons are generating the perfect tweet or message on FaceBook.  Test each one as if you were the reader, and make sure that you can easily find your way back to the original email and website.
With a little extra effort and tracking, your email marketing campaign will attract and nurture leads rather than repel them.  Take the time to improve your subject titles and utilize metrics to strengthen future emails.  In time, you will be able to convert your readers to customers, expand your contact list and have your email reach the inbox with a warm welcome.
HBW serves contractors and construction/design professionals in Alabama, Georgia, Texas, Florida, and Oklahoma. HBW offers the most current building trend and permitting activity reports, along with White Papers to assist in your marketing efforts. Contact us for a complimentary building data report or white paper today.