A continuation of the previous "3 in 3" article, reviewing three additional marketing tactics that can be easily executed in minutes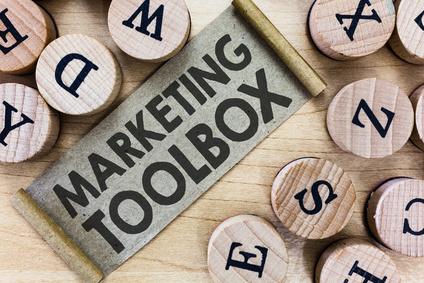 In follow up to last week's post 3 in 3 – Three Marketing Tips in Three Minutes, we decided to take a look at a few more marketing tactics that you and your team can execute in limited time.  You don't need to be a marketing guru to follow these tips, and whether you have a seasoned veteran or new recruit handling your marketing efforts, all levels of experience can benefit from a few reminders and refreshers.  Here are three more tips to keep the momentum going:
Ask Customers – Surveys serve a variety of purposes, especially in marketing. First, a survey allows you to gauge your customers' interest in a new product, service and experience with your brand; such feedback can act as a guide to help you develop content around your target audience's interests so that you maximize engagement.  Additionally, surveys are a great way to gather information and quotes for testimonials.  For this reason, your survey should not be limited to multiple choice; instead, offer a chance for them to provide honest and open comments that you can address when there is an issue and share when there is a success.
Recycle – Just like recycling and repurposing paper and plastic, so can you recycle your content. When repurposing previously published content, it is important to make sure that you are connecting the content to something relevant today. For example, you may have posted an article or video that highlighted the features of a new project or installation; consider revisiting the project in five years to demonstrate the longevity of a roof in a construction project or the growth and expansion of a garden in a landscape design.  Additionally, posts with instructional content or product information may be repurposed to address recent questions.  Seasonal content may also be repurposed and expanded with any new information that may have developed since the original message was published.
Email Your List – As an HBW subscriber, your lead list is growing every day, and with it comes the need for maintenance. Often, we gravitate to new leads, new names and new opportunities, and while keeping it fresh is vital to your marketing success, you will also want to maintain communication with contacts who may be further down the list.  For this reason, you should have consistent, and somewhat regular, communication with all of your contacts.  Use your time wisely, and consider reaching out to customers and contacts just to wish them a happy holiday, provide valuable advice about their property or offer an exclusive discount.  Monthly or quarterly e-newsletters or news briefs can also be helpful in keeping in touch while simultaneously providing value to your customers.
For more information on construction business and marketing tips, stay connected with the HBW Blog.  To get ahead of construction activity and gain access to the latest permitting data in Florida, Texas, Georgia, Alabama and Oklahoma, contact HBW for more information on construction data reports and industry leads.